In the trial deal, you may get quality features, but most of the time, all the software's pros are not offered in the trial period. In case you don't want to continue, it is possible to cancel, and to do this; you must understand how to cancel Avast 60 day trial and follow the steps listed down below.
Avast antivirus security gives you the safest security features to protect your computer or laptop against security risks, like dangerous malware and virus attacks. Various security systems that you install may not provide quality features for free. So, let's move to reveal how to cancel Avast 60 day trial.
Canceling Methods
There are mainly three means to determine how to cancel Avast 60 day trial. These are;
Method One: Through the Avast customer portal
Method Two: Through the Avast account
Method Three: Through Nexway.
Avast Customer Portal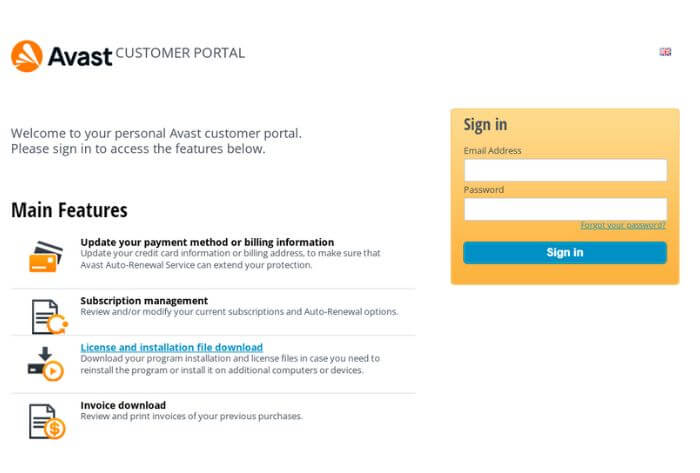 The first option you can choose in how to cancel Avast 60 day trial is from your Avast customer portal. The following are the steps:
STEP ONE: As the first step, you can open your Avast portal straight from the link given below https://drhadmin.digitalriver.com/store?Action=DisplayOrderPortalOrderSearchPage&SiteID=avast&mail_mock=old
STEP TWO: Next, you have to put in your order ID and the password in the space provided and enter and click 'Find Order.' You can find your order ID and password in the order approval email received from avast@digitalriver.com. If you cannot locate this email, click Forgot your order ID?
STEP THREE: You can click on 'Unsubscribe' on the 'Your subscription' page against your chosen subscription plan.
STEP FOUR: Choose the option 'Unsubscribe from future renewals' and give your subscription expiry date before entering confirm. Close the subscription option successfully.
Thus, Avast Customer Portal will pave the way of your learning about how to cancel Avast 60 day trial.
Canceling via Avast Account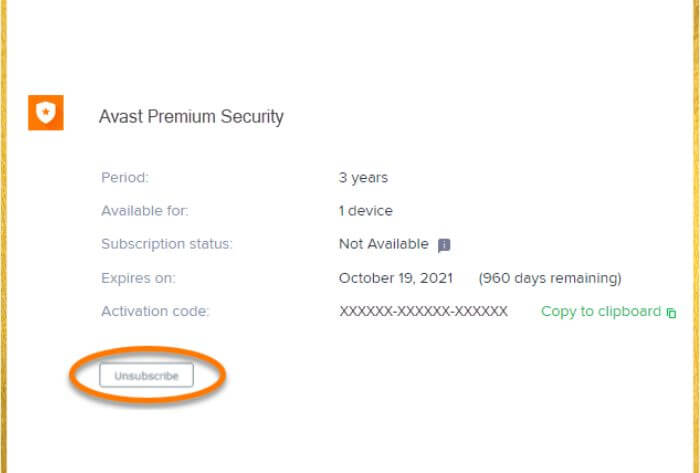 The second way how to cancel Avast 60 day trial is by going to your existing Avast account.
STEP ONE: You need to go to your Avast Account and sign in to it. Follow the link given below for convenience.https://id.avast.com/sso?target=https%3A%2F%2Fmy.avast.com%2Fen-ww%2F#/sign-in
STEP TWO: Besides the subscription option you have chosen, you can click on unsubscribe and select from an option.
STEP THREE: You can choose the option 'Unsubscribe from future renewals and let my subscription expire on MM/DD/YYYY.'
STEP FOUR: By clicking confirm, you would have successfully unsubscribed to your choice of Avast 60-day trial.
You can click on Got It, and the process has finished on the pop-up.
How to cancel Avast 60 day trial Through Nexway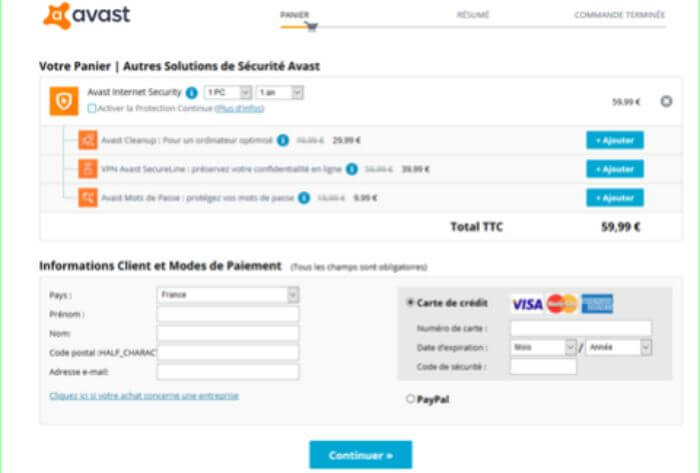 There is another way to determine how to cancel Avast 60 day trial from Nexway. You have to follow the steps carefully. Also, make sure not to delete your essential emails from Nexway.
STEP ONE: Go to your emails and open the one announcing your subscription to the order. A link is given that will cancel your order for a continuous subscription.
STEP TWO: Depending on your location, you shall be taken to the Nexway portal.
STEP THREE: You can see a login option where you have to give your email address used at the time of subscription and also the password that you received with the mail confirming your order.
STEP FOUR: Once you have logged in, you can see the several subscription options on the page. Find the option that says 'Change Auto-Renewal settings.' Click on it.
STEP FIVE: That will take you to another Payment and Billing Details page where you can see the option 'Disabled' below under Auto-Renewal.
STEP SIX: You can click on the Disable automatic renewal option to cancel your subscription.
STEP SEVEN: In this final step, you will receive a confirmation email notifying you of your canceled subscription.
So, these are the THREE main approaches to figuring out how to cancel Avast 60 day trial.
Should a Business Offer a Free Trial?
A free product or service trial creates a win-win for both the company and the potential customers. The company has a chance to show customers what product or service is capable of, and the customers try before they buy without any risk. It's also inevitable to understand how to cancel Avast 60 day trial.
A trial increases the base of potential customers. After all, when there's no risk, there's no reason not to try the product to check. But like anything else, offering a free trial has advantages and disadvantages.
Free Trial Strategies
Free trials are designed in one of two ways, limited-time or limited features. In a limited-time trial, you proffer the full product or service as a promo but for a short period, for example, two weeks or thirty days. In a limited-features trial, you restrict the number of features accessible as a promo with the hopes that the trial offer will get them dependent and agree to upgrade to the full product/service.
Factors to consider when offering a free trial
Though you have got different approaches for how to cancel Avast 60 day trial. But some factors are here you must have to consider in the way.
Factor One: How long will the consumer see all the benefits of your product?
Factor Two: Are the basic features of your product enough for a consumer to know whether or not it works for them?
Factor Three: How long can you financially support a free trial?
Factor Four: What effect will trial length have on your sale cycle?
Factor Five: Offer a fairly standard free trial period.
Factor Six: If you are using a system or service, make sure that it becomes automatically disabled after the trial period and displays a 'Thank You' comment and purchasing options.
Factor Seven: If you are offering a product, make sure that it is in the right quantity so that customers can make a habit of it.
Factor Eight: Make sure that the offer does not cost you so high.
Factor Nine: If they offer challenges your profit, then offer it to those customers who you think are loyal and are eligible for long relationships.
Advantages of offering Free Trials.
Various benefits are offered through free trials. So, you have to thoroughly go through them along with how to cancel Avast 60 day trial.
One: It makes the impression that your company/product can be trusted.
Two: It allows customers to compare your product with others.
Three: Most people utilize accessible trails to get the most out of them, creating a routine in their minds and eventually making your product/service an important use for them.
Four: Free trials let customers get accustomed to new technologies and products, and most people don't want to test things by spending money on them.
Conclusion
The Avast security software is an excellent service, even in the basic versions. Therefore, you've to know how to cancel Avast 60 day trial. The security safeguards are useful and keep your system safe. The extra features, like blocking malicious software and safety checks to unmask out-of-date software, keep you informed about weak passwords. You experience the complete performance just as in the trial 60-day version, and if you don't want it, there is a direct way to unsubscribe.