Trends change from time to time but some of them remain always. Like, wearing a scarf is an old custom in many cultures. Yet now it has become a fashion as well. Though there is more than one way to carry a scarf, an infinity scarf has its own different styles. In this modern age, mostly young girls are fond of having on this unique stole. Let's create ease for them by giving a proper guide for how to wear an infinity scarf in some trendy ways.
What's the infinity scarf like
Infinity scarf is an extensive and loose piece of fabric. That is sewed in such a form that creates blind ends. Yeah..! It's not rectangular as other scarves, rather it forms in a circle after sewing. That's why it seems more unique and sounds like a muffler.
Whether you are fair or dark, the infinity scarf gives you an awesome look. There is no age restriction as such to wear this scarf. But frankly speaking, it sounds appealing when a young girl wears it out. Now cast a glance over how to wear an infinity scarf in some trendy ways…
How to wear an infinity scarf in some trendy ways
As discussed above there are enormous ways by which anyone can wear an infinity scarf. Although it's not possible to explain all of them, here some of the most fabulous styles are going to submit about how to wear an infinity scarf in some trendy ways. I hope you will look so trendy after a while.
1. Loop styles of wearing infinity scarves
There are more than one loop styles that can be chosen as per your choice. Let's brief them…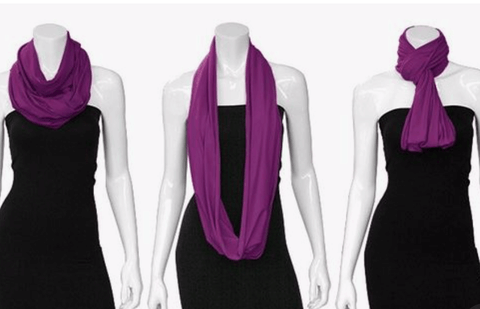 Classic loop style
To look so trendy, making a classic loop of infinity scarves is an easy way to opt. For this, fold the scarf and wrap it around your neck. Take one side of it and indulge in the other side. Pull the corner that hangs down in the form of a loop. It will give you a classy look.
Single loop style
It's so simple to put on. Just grab the scarf around your neck. Make sure it must be in loose and fluffy form. If you want to move with casual fashion, then you may opt for this style.
Double-loop style
If you have to move with this, then wrap the scarf around your neck like a necklace. Make another loop of it. Remember, both loops should not be the same size. One is closer to the neck, while the other is farther away.
Triple loop style
In the winter season, it gives you not only a gorgeous look ever, rather prevents the cold as well. It is also easy to carry as double loop style. But it will make when the length of the scarf will be enough. Just make a third loop below the above two loops and look awesome.
2. Make knots for putting on infinity scarves
The most stunning style of wearing an infinity scarf is to make its knots in different ways. See here to learn a variety of knots by your this scarf.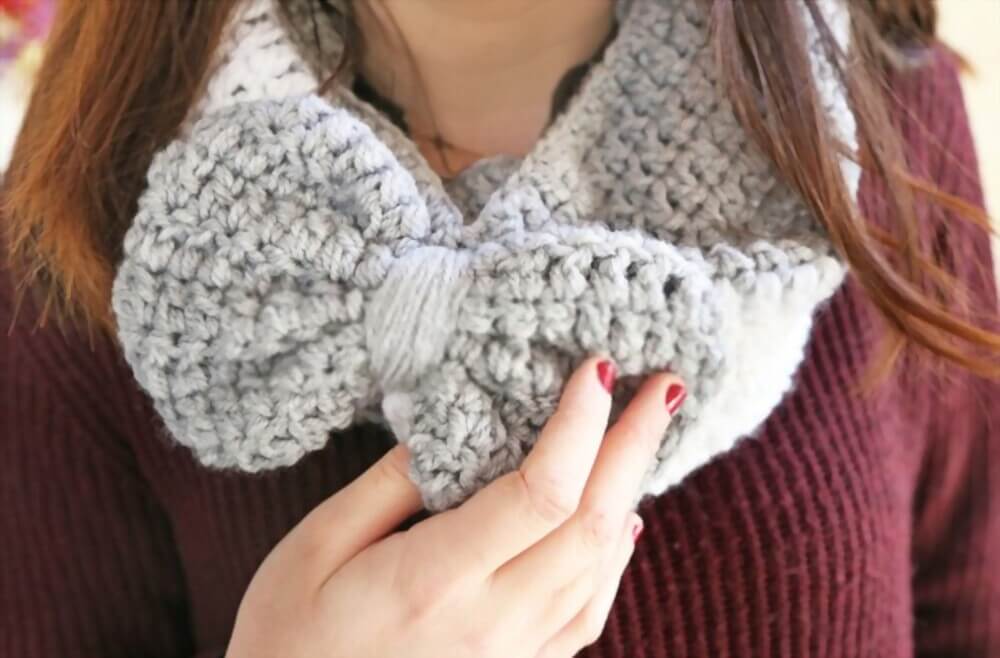 Tie the knot
It's not so difficult to wear as it seems. For knotting the infinity scarf, keep in your mind the double loop style. When you make its two loops then drag one of them. Take the long loop and tie it over the other small loop in the knot form. Leave the small loop hanging down at the bottom and feel so fabulous.
The Bow
The bow is the most beautiful and dazzling style of having on the infinity scarves. It's somewhat tricky rather than others. For taking this form, enfold the scarf around the neck. Take both sides at the shoulder, either left or right where you like. Now tie both the loops as shoelaces and make a bow. Set the bow to give it volume and make it fluffy. Thus get a stunning look…
3. Wear an infinity scarf as a shawl
You can also give your infinity stole as a form of the shawl, even a simple way, or by molding with the belt.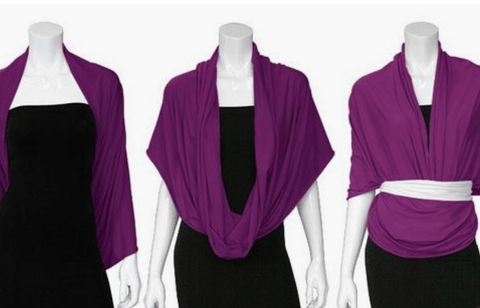 Side Shawl Style
Simply, put this fabric on either of your shoulders as you wear a casual scarf. Let the rest of the part pull down along your body.
Shoulder wrap
Wrap the scarf around your shoulders from the backside by pulling both your forearms from the loops of it. This will grant you a different outlook with any casual outfit.
Cardigan style/Shrug
It is the most popular and trendy to wear a shrug, especially in the winter season. So, make a shrug of this fabric by wrapping it across your shoulders. Make sure it must be expanded from your neck to the back and thus get a gorgeous cardigan style.
Belted-shawl style
To wear this style, grasp the scarf around your shoulders on the front side of the body. Let the fabric move down the shoulders. Now take another piece of fabric of any color (contrasting color will look more good). Wrap it around your waist in the belt form and tie it on the back over the infinity scarf. By this, your shoulders, as well as your neckline, will be covered.
4. Wear infinity scarves as hooded styles
A lot of people like to wear hoods. But if you get that enticing look by this fabric, then it will be a good idea. Now you may follow some of the approaches for how to wear an infinity scarf in some trendy ways.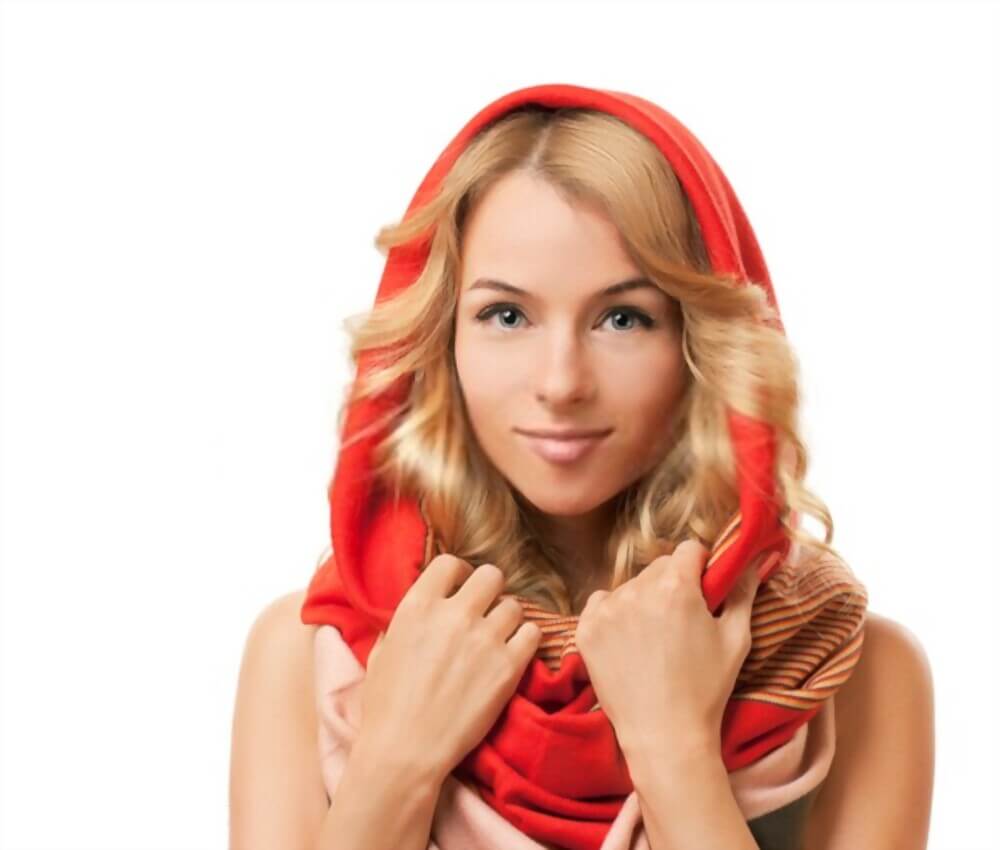 Casual hoodie
You may wear this clothing stuff in a casual hoodie form. Just put the scarf on your head and let the rest of the fabric as pulling down in front of your body as a single loop.
Hood & Scarf style
Keep staying this stuff on your head as a casual hood. And twist the bottom of it and make another loop. Then let this second loop across the neck and make a scarf style.
Hood & Capelet style
Attain the same form of hood and scarf style. Then pull the edges of the scarf from the shoulders and let them down enough. It gives you a sober look by capelet style along with a hoodie.
You may remove the fabric from your head and remain only capelet style as well.
5. Twist & Halter forms of wearing an infinity scarf
There are some other modern styles of wearing infinity scarves that surely grant you a different and charming look ever. Apart from this, what you wear before.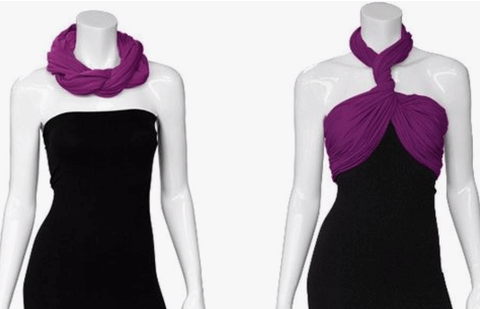 Twist mode
Here is a charming gaze, that can be attained by following this trendy way of wearing the fabric. Firstly, you have to put it around the waist. Then twist it by pulling forward and bring across the neck. It ensures you the most stylish outlook.
Halter style
Another elegant mode to wear the fabric is the halter form. To attain this style, first, wear the scarf and let it over the chest. Now pull forward to twist well. Then allow it to grab the neck. This style suits well more with a dress without shoulder straps. And it will look like a stunning top on the frock.
6. Make a Hijab style to wear an infinity scarf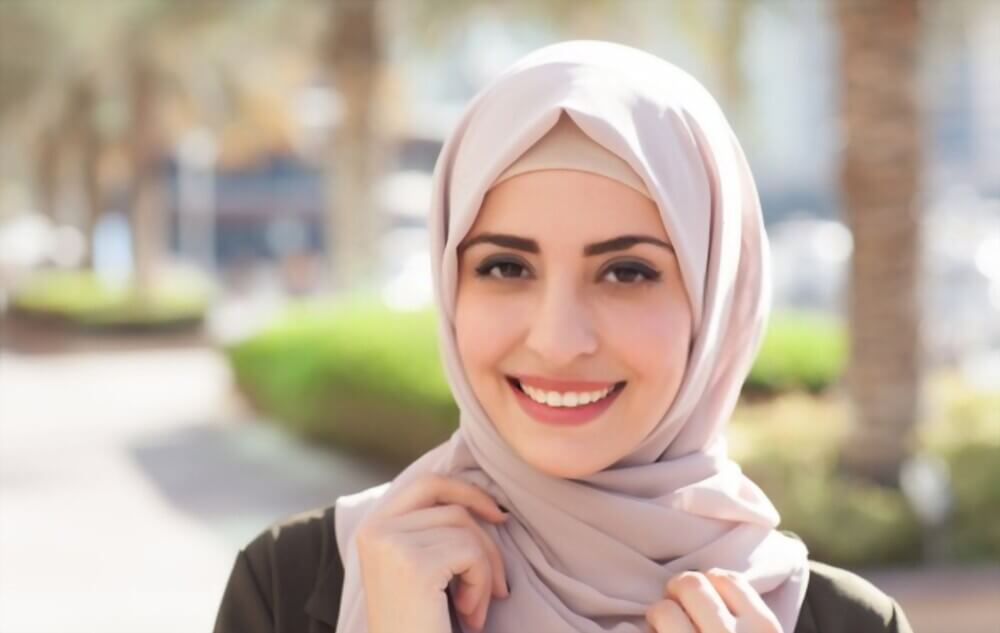 Till now, you get a lot of info that helps you in sorting out the query of how to wear an infinity scarf in some trendy ways. Yet another style has also a great worth.
You can make a hijab with the infinity scarf. Just put it on your head and wrap it around your face and neck. It will grant you a traditional outlook.
FAQs
Is it important to pay attention to the color scheme of this scarf?
Yes..! It's important. You have to keep in mind the color of your dress, on which you will wear an infinity scarf. Make sure to buy a contrasting color, because it looks so elegant.
Is there any gender specificity of wearing an infinity scarf?
No, there is no gender specification for this. Anyone can easily wear it. But the interesting thing is that girls can carry on a lot of styles of it rather than boys.
Which season is appropriate for wearing this scarf?
Usually, it has been worn in any season. But in the winter, it will be more appropriate to wear.