Your mental health is as important as your physical health. It includes your psychological, emotional, and social development. And it directly has control over your thoughts, feeling, and your acts. But in the same way, mental illness causes serious consequences. It refers to a wide range of mental health conditions. That badly affects your thought process, mood, and behavior. In such situations, it's very crucial to handle this illness. Here you may find some explicit pieces of advice on how to cope with mental illness. If you have any concerns with mental health-related disorders, then you have reached the right place.
To move on to the solutions to mental disorders, first, you have to be aware of their causes and symptoms. Let's figure out them and deliberately discuss the premium ways of how to cope with mental illness.
Signs & Symptoms of Mental Illness
Mental illness can vary as per any particular disorders, circumstances, or other factors. Because it directly influences your behavior and temper. So, you have to be aware of the signs and symptoms before coming to know how to cope with mental illness, which are;
Feeling sad or down
Excessive fears or worries
Extreme guilt feelings
Detachment from reality (delusions) and hallucinations
Confused thinking or reduced ability to concentrate
Alcohol or drug abuse
Sex drive changes
Excessive anger, hostility, or violence
Major changes in eating habits
Significant tiredness, low energy, or problem sleeping
Suicidal thinking
Some other symptoms may appear in any chronic brain disorder. Moreover, sometimes mental illness appears as physical symptoms, like headache, back pain, stomach pain, or some other pains and aches that are unexplained.
Causes of Mental Illness
Not any single reason is associated with your mental conditions. There are numerous genetic and environmental factors involved in causing mental illness. They have to address necessarily before moving forward in order to come to know how to cope with mental illness. Let's see here some of them…
Genetics and family history
Exposure to any virus, toxins, alcohols or drugs in the womb (before birth)
Face any trauma
Hormonal imbalance
Changes in neurotransmitters – brain chemicals
Traumatic brain injury
Stressful life situations, like financial issues or personal relations affairs
Family conflicts and social isolation
Weakened immune system
Like symptoms, there may be various other causes of mental illness that depend on different complexities. They also have to take under consideration as you seek how to cope with mental illness.
How to cope with mental illness  
Many people have mental health concerns from time to time. But a mental health concern becomes a mental illness when ongoing signs and symptoms cause frequent stress and affect your ability to function.
Multiple mental health disorders must be treated and coped with well. Anxiety, depression, bipolar disorder, schizophrenia, psychotic, etc… are some of the most common mental disorders across the world.
Coping with mental illness can be challenging. But no challenge in this world that cannot meet up. So, here are some useful tips in the respect of how to cope with mental illness. Let's brief them…
Medication
When you want to treat any medical problem, then the very first thing that minimizes the risk factors of any serious consequences is medication. Like other disorders, mental disorders can also cope up with certain medicines. Although this is the first and instant step to cover the seriousness of the illness, also proves as the first aid. So, if you want to know how to cope with mental illness, you have to follow on prescribed medication by your physician.
Several pills or drugs are referred to cure mental illness. Like medications for antianxiety, antidepressants, antipsychotics, mood stabilizers, and stimulants. But some more activated drugs for instant relief can be taken as…
Selective serotonin reuptake inhibitors (SSRIs) – taken as antidepressants like; Citalopram (Celexa), Escitalopram oxalate (Lexapro), Fluoxetine (Prozac), Paroxetine HCL (Paxil), Sertraline (Zoloft)
Some antipsychotic drugs, like; Aripiprazole (Abilify), Asenapine (Saphris), Cariprazine (Vraylar), Lurasidone (Latuda), Ziprasidone (Geodon)
Benzodiazepines are specialized for work as antianxiety drugs, such as; Alprazolam (Xanax), Clonazepam (Klonopin), Diazepam (Valium), Lorazepam (Ativan)
Psychotherapy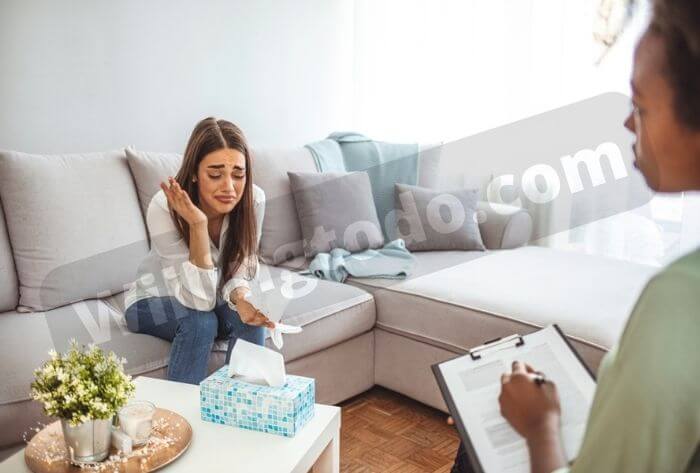 Psychotherapy is actually a talk therapy that boosts the confidence level of the patient to speak friendly and express his emotions and feelings in front of his doctor or therapist. This is one of the most useful modes to determine how to cope with mental illness.
While psychotherapy, a therapist converses with patients in a way that talks about their personal experiences, feelings, emotions, thoughts, their life' setbacks, relationships, etc… Thus, their mental caliber can trace out and help to treat well.
There are some types of psychotherapies as per the nature of the disorder. Those are very effective along with proper medication. Such as;
Dialectical Behavior Therapy (DBT)
Eye Movement Desensitization & Reprocessing Therapy (EMDRT)
Exposure Therapy
Interpersonal Therapy
Mentalization-based Therapy
Psychodynamic Psychotherapy
Therapy Pets
Any person with mental illness can move for psychotherapy. Experts always recommend therapies to overcome anxiety, depression, and any other such mental health problems. These are among the best options to cater to the situation.
Mental fitness workout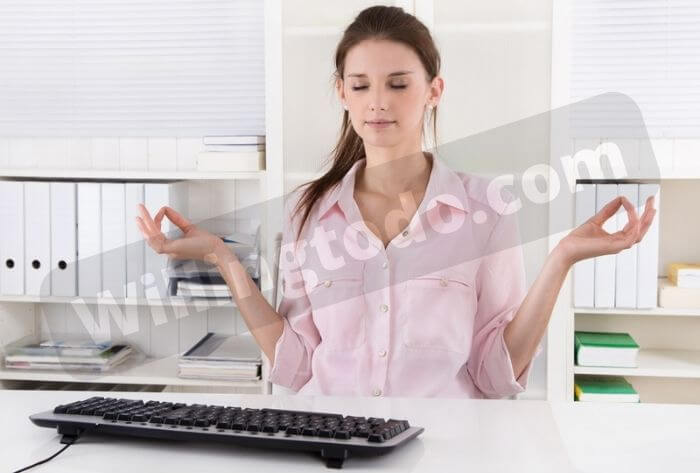 Another amazing way regarding how to cope with mental illness is to move to mental fitness workouts. As you go to the gym for a physical workout to maintain your fitness, in the same way, there are some prerequisites that your brain demands as well. Here I'm going to describe a few mental fitness workouts. So, just see below to carry on.
Stop multitasking
The human body is just like a machine. But if it continuously moves on, it might be possible that some parts are cracked. So, give some space to your body and just stop multitasking.
Your physical health much matters with your mental health. If you start many tasks at a time, might be possible you have done all of them. But at the backend, you become physically tired and mentally wrecked. Such physical practices enforced you to come to know how to cope with mental illness.
Thus, your mental condition may create chaos, though you are physically exhausted. So you don't need to take overburden on yourself. Take assignments as you can easily and avoid any mental illness.
Be positive with yourself
The majority of the people in this world think and act negatively. Their negativity causes serious mental illness along with physical health issues. So, you have to be positive in all your affairs and dealings.
According to psychology, keeping positive and humble with you put considerable effects on your mental health. Your body needs more care than anything else. So, be positive with yourself. Don't overestimate yourself as own. Take time for your self-care. Thus, such practice helps you to analyze how to cope with mental illness.
Try something different
Keep working with one task or assignment that may bore you. On the other hand, different tasks give you opportunities to learn more and enhance your mental caliber. Moreover, you may boost your knowledge with the fresh and latest content.
So, why are you stuck in the same job? Try something different. This will alter your mood and temper along with the best strategy of how to cope with mental illness. Your environment might be changed and influence your mind positively.
Play games
Gaming is an absolute way to cater to you regarding how to cope with mental illness. So, start to play games right now. Many indoor and outdoor games assist you in this regard. Just opt for those games, which can strike your nerve cells and improve your mental health.
One of the great benefits of playing games is that you are fully concentrated on your games rather than your surroundings. In this way, you will feel more relief from your grief and miserable thoughts.
Reading more
Not any hobby or action can be more interesting and fruitful than reading. If you suffer from any mental illness, then you must start reading. If you read already, then now escalate this recreation.
By reading, your way of thinking changes, and perceptional activity enhances more. The reading habit works on your mental functions and makes you strong enough to gain positivity. Thus, it nourishes your brain cells and enables you to determine how to cope with mental illness. So, read more from now.
Support system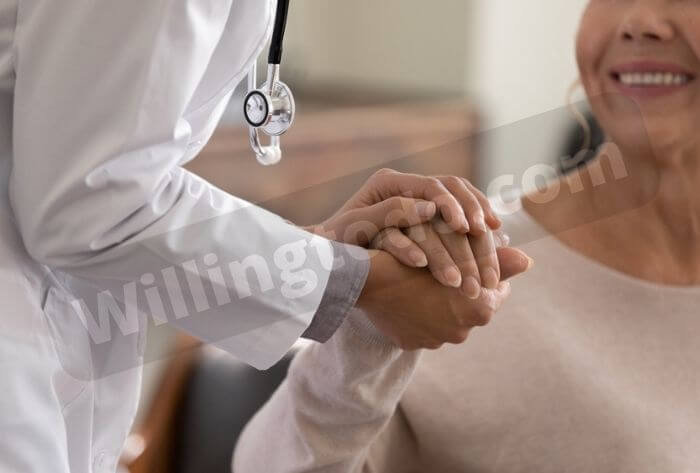 Any disability molds your life into a dark mode. Whether you suffer from any disability both physically and mentally, you need a support system to survive.
The support system has great worth in your life. All healthy people get greater hype by taking any support. Then while in any illness, it becomes more necessary.
It's your family, friends, and correspondence that can support you in sorting out how to cope with mental illness. However, your therapist or psychiatrist may also assist you in this respect. Anyone contributes as a good support system for recovering mentally weak people, if they like, respect, and trust him.
Apart from the persons, some other factors can also support mentally disabled persons to recover. Like, indulging yourself in productive activities, i.e.;
Use technology to connect with people like texting your relatives and buddies, email, or calls to your dear ones.
Join public places like clubs, move to any NGO or public figure organization as a volunteer.
Some peer groups also give helping hands to the persons to improve their mental health.
In addition, various areas of public gatherings like; worship places, libraries, parks, etc… also accomplish learning how to cope with mental illness.
Although there are many other ways to get outside support, these may be more useful for boosting mental health by preventing retardation.
Though, living with mentally ill persons is sometimes exhausting. But you don't leave them alone. Show humbleness and piety for them. Try to assist them rather than shame them. Because your behavior affects more on their mental health.
FAQs:
Can mentally ill persons be sent to care centers?
Sending mentally ill persons to care centers is only recommended when all treatments have been tried, but no fair result could see. But it may be somewhat risky. Because if patients live with their dear ones, any health issue can be sorted out.
How much time will be taken to cope with mental illness?
While moving to figure out how to cope with mental illness, you have to understand that it depends on the current situation of the patient. Any disease, whether physical or mental, can be coped with well at its initial stage. Like, a deep wound takes more time to heal, in the same way, mental illness may take time to cope accordingly.