It is extremely difficult to make this claim halfway through June, but when you know it will happen it does not matter. The New York Yankees have the best record in baseball as of this writing with a 41-16 record. This team has some flaws, but they are able to cover it up with their sheer talent and make this season the first time since 2009 that the New York Yankees are champions of baseball.
With the NASCAR season also underway, there are different ways to spend your time, you can look into some Ally 400 predictions or keep reading about your favorite team.
The Bronx Bombers are Back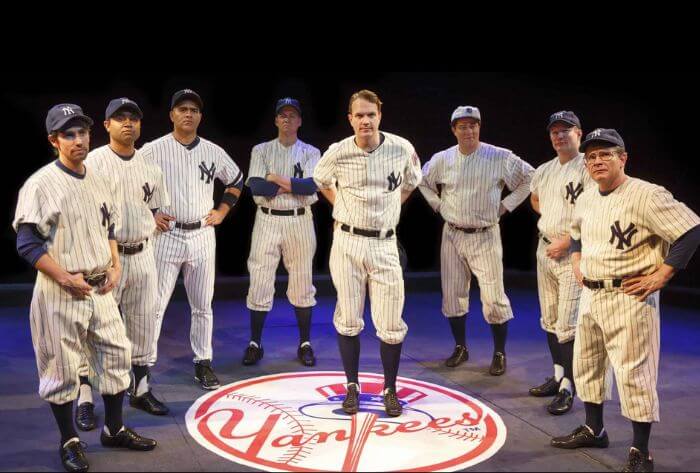 With 81 games being played in Yankee Stadium, a home run-friendly park with a short porch of 314 feet down the right-field line, hitting home runs should be an absolute strength of this team. The New York Yankees have figured it out this season, as they have 87 homers as a team, which is 11 more than any other team as of this writing. 
Four players on the New York Yankees are up to double-digits as Aaron Judge (22), Anthony Rizzo (14), Giancarlo Stanton (12), and Gleyber Torres (10) have done so. They finished the 2021 season with 222 home runs and are on pace to be better than that with a bit of a deeper lineup that will help them get the lead and extend it. 
Starting Pitchers are Dominating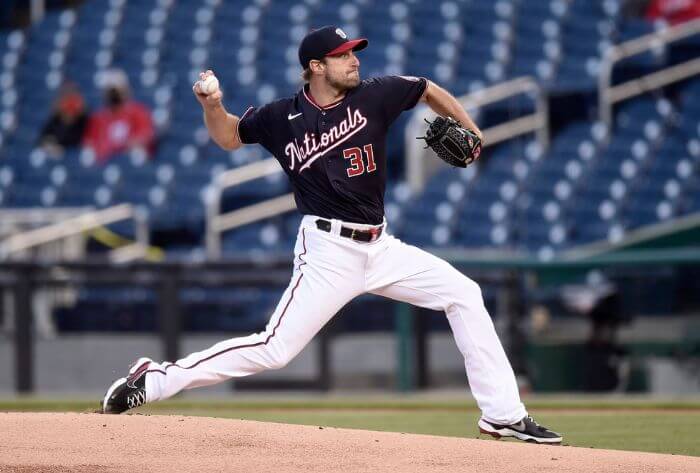 In the regular season, people had question marks up and down this rotation after Gerrit Cole. However, they have shown up and dominated. 
Nestor Cortes has been doing exceptionally well and is seventh in the majors with a 1.96 ERA this season. Jameson Taillon is going deeper into games now and proving that he is 100 per cent back from his multiple Tommy John surgeries. 
Luis Severino has looked highly influential in his first entire season pitching since 2019 while Jordan Montgomery is still pitching effectively, despite not picking up wins. 
As a pitching staff, New York Yankees are second in Major League Baseball and leading the American League with a 2.89 starting pitching ERA. They also have the second-most innings pitched (317.2) as a starting unit behind the San Diego Padres. This starting pitcher group has been healthy and extremely effective when given the ball.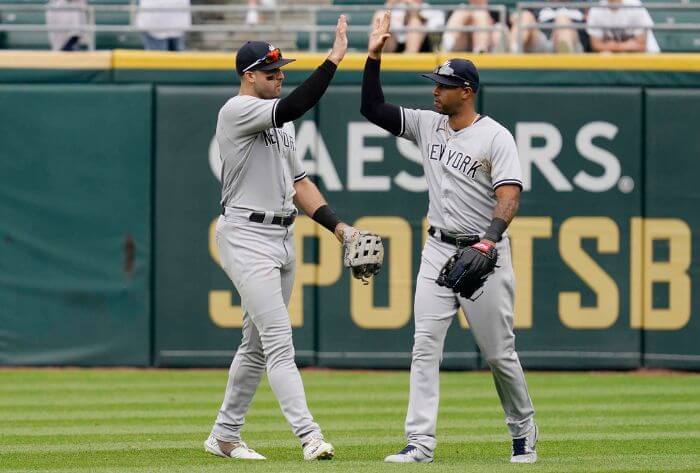 The New York Yankees have been clicking outside of two players in the first couple of months: Aaron Hicks and Joey Gallo. Neither has been extremely effective throughout the season and could have held the team back with the lack of production. However, it looks like they might have turned the corner there. 
Let's begin with Aaron Hicks. He is coming off a wrist injury that essentially zaps your power away but has played well as in his previous 15 games from when this article was written, he is 16-for-50 with six walks and eight strikeouts. Hicks is seeing the ball better and is getting his OBP up, which is exactly what he needs to be in the bottom third of the lineup. 
Now with Joey Gallo. He was acquired at last year's Trade Deadline and has not done well with the Yankees as a three-true outfield player. His average will not pop off the screen, but in his previous seven games, he has a .320/.393/.720 slash line with three home runs and six RBI plus has scored six runs. 
If these two players have truly turned the corner and are playing closer to the back of their trading cards than they have been for the first two months of the regular season, the Yankees lineup is even more feared and should be able to dominate even more than they are. 
This team is completely loaded and I do not see a better team in Major League Baseball at this time than the New York Yankees.