With a population of thirty-seven thousand and one hundred people, Myrtle Beach, located along the Atlantic Coast of South Carolina, is a hub for people who love exploring the world. Perfect for a vacation tour, you can fly to Myrtle Beach with your troupe, may it be friends or family, and enjoy a gala time there. Multiple airlines offer flights from various destinations to this amazing place.
Tourism being the top occupation Myrtle Beach, there are over 1800 restaurants here with a sixty-mile-long string of various beaches. To know about the things to experience, food to eat, and best things to do in Myrtle Beach, read this article till the end.
Top Places of Attraction in Myrtle Beach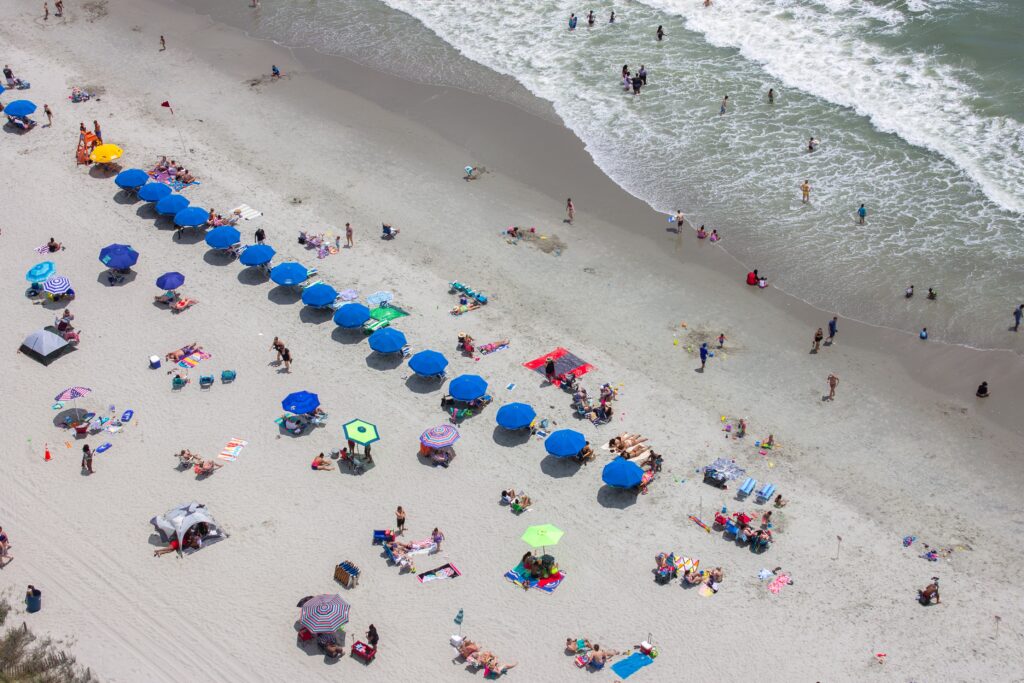 Broadway at the Beach
The most popular shopping center of Myrtle Beach eagerly awaits you. The Burroughs and Chapin own Broadway at the Beach, which stands at 350 acres. There are over twenty restaurants within the shopping complex. There are also clubs or you to party the night out and hotels where you can reside in.
All of it is based on the 23 acres of land surrounding the Lake of Broadway. The shopping complex inhabits over 100 specialty shops and three theatres. There are also various other attractions on Broadway. If you plan a trip to Myrtle Beach and do its airline reservation, the Broadway at the Beach must be on your to-do list.
Ripley's Aquarium of Myrtle Beach
The Ripley's Aquarium allows you to explore exciting and dangerous underwater animals and plant life. You will be taken under the reef, deep down to 330 feet below. You will be amazed by the bluish tinge of the water so below and how the life in water lives. Colorful fishes, eels, and even several dangerous predators will come into your sight. This place attracts a lot of tourists every year. The Ripley's Aquarium should be one of the first things to do after booking your flight tickets to Myrtle Island. Your expense and wait will be worth the experience you will have.
Sky Wheel of Myrtle Beach
2011 this Skywheel was as large as 187 feet, 57 meters tall. Even though earlier it used to be the second largest Sky wheel after the Ferris Wheel of North America, right after the Texas Star in Dallas and the Mississippi River's tallest wheel, today it stands as the sixth largest Ferris wheel. Except for Christmas and Thanksgiving, the wheel is open for all for the entire year, and people from around the world coming to visit Myrtle Beach come to ride it or at least be a spectator. If you are not afraid of heights and comfortable going up in Ferris wheels, this is one of the most fun things to do.
Family Kingdom Amusement Park
Amusement parks are always attractive places, whether you are a native of the place or are a tourist visiting the place for a few days, but an Amusement Park by the Beach is something unique and unusual that you must root for no matter what and include in your budget travel.
The Family Kingdom Amusement Park by the seaside of Myrtle Beach is located on Ocean Boulevard of Myrtle Beach. It is a great place, especially if you are on a trip with your family because the amusement park has as many as 37 rides for adults and children. By a few trip packaging websites, the Family Kingdom Amusement Park is ranked among the top amusement parks in the world.
Hollywood Wax Museum
Deep down, we all want to meet our favorite celebrities, but how often are we able to? Moreover, getting a picture with them is one in a thousand's luck. Here is the Hollywood Wax Museum bringing you the top-rated stars of the modern generation as well as the earlier ones.
There are wax statues of several Academy Award Winners, musical celebrities, marvelous entertainers, and more. You cannot just stand beside them and take a picture but also touch their almost real-like figures of them, go around your favorite singers with microphones, and sing their superhit songs. You get all of this at a very reasonable price of ticket reservations in the only Hollywood Wax Museum of Myrtle Beach.
3 Top-Rated Restaurants You Must Try in Myrtle Beach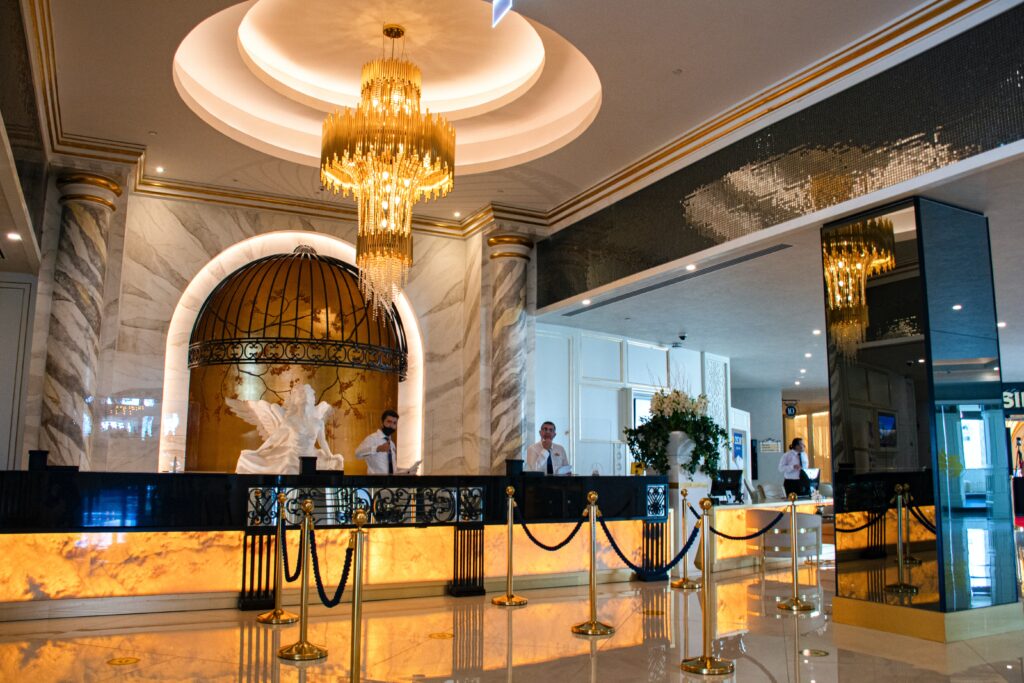 Myrtle Beach is a huge place for food items and places to eat. As mentioned earlier, there are nearly 2000 restaurants in Myrtle Beach, and each has set its standards. However, here are a few best restaurants that you must not fail to try out if visiting Myrtle Beach:
Captain Benjamin's Calabash Seafood Buffet
If you are visiting a beach as famous as Myrtle Beach, then tasting the seafood of the place is a must. Go to this place to taste and feel the flavors of the most authentic seafood. Book cheap flights to Myrtle Beach and visit these restaurants.
Yamato
This restaurant is claimed to be the original Japanese steakhouse based in the entire South Carolina. A mound of rice molded into a heart shape is the most ordered dish of this restaurant.
La Poblanita
One of the best and tastiest menundo and tacos is at La Poblanita of Myrtle Beach. Sizzling Fajita Skillets, Horchata in Styrofoam Cups, and Tortas can also be ordered here.
After you are done with your flight booking, look out for the best hotels in Myrtle Beach that fall under your budget and book them immediately from beforehand. Every penny you spend there with be worth the things you get to experience on a first-hand basis there. There are several airlines like the Southwest Airlines which provide great deals and also are quite convenient for passengers. So without further delay book your Delta Flights or United Flights or any other ones and plan your trip to Myrtle Beach.