Once you visit Texas, you must have to figure out things to do in Temple TX. Because there is some specificity attached to any place.
The fact is that among 50 states, Texas – "Lone star state" is located in the South Central region of the United States. If you put a deep sight on the cities of Texas, you will come to know that Temple is assumed as a hub of recreation than other cities like; Dallas, Austin, San Antonio, and Houston. However, each place has its attraction and historical privileges. But Temple is the most thriving town in central Texas. The arts and retail communities of this adventurous city declaim to its tourists on the 10 best things to do in Temple tx. Do you want to know about them? Just scroll down and get some interesting info in this regard.
Things to do in Temple TX
Before moving anywhere, it's important to know about its background or sightseeings. Meanwhile, the art, culture, food, and history of the Temple warmly welcome all tourists. And why not! This magnificent city has been captivated the visitors for years. Moreover, it provides them the adventurous tours.  
What are you thinking about this? Do you want to move for vacations to the world's more recreational place? So, Let's brief all those things to do in Temple Tx.
#1. Temple Railroad & Heritage Museum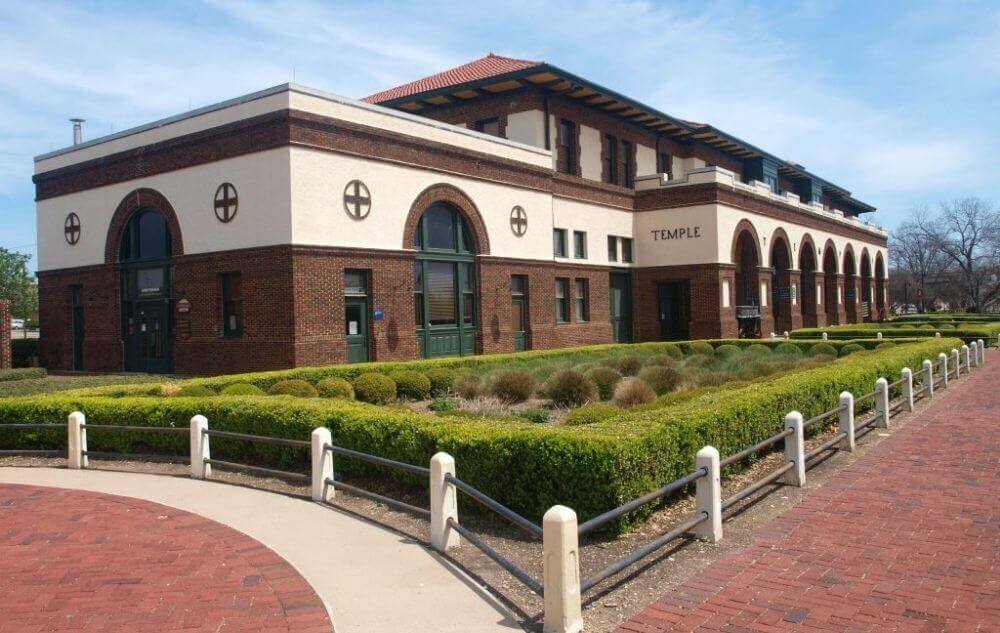 If you have to wonder, see Temple Railroad & Heritage Museum. It is housed in Santa Fe Depot and completed in 1911, and a more visited sightseen among things to do in Temple tx. The state-of-the-art Temple Railroad explores the regional and local history of the railroad. The museum hosts various education programs, temp exhibits, and special events here. It's the historic architecture of this museum that presents its fantastic artwork. 
One of the most popular attractions for visitors of the museum is its library, which is brimful with extensive research commodities. It mainly includes various mechanical drawings, photographs along with more than 500 books regarding the field. Moreover, if you compare this with other places, you may come to know that it's the best spot among all things to do in Temple tx.
As the name reveals, the museum's collection of railroad equipment is displayed on the ground, next to the railroad yard. Thus, the rail fans can discern the daily operations and traffic of Amtrak and BNSF (Burlington Northern and Santa Fe Railway). Not only this, rather beautiful Santa Fe gardens, Whistlestop playground, and Temple visitor center are all are also the nearby recreational places. 
#2. Czech Heritage Museum, Temple, TX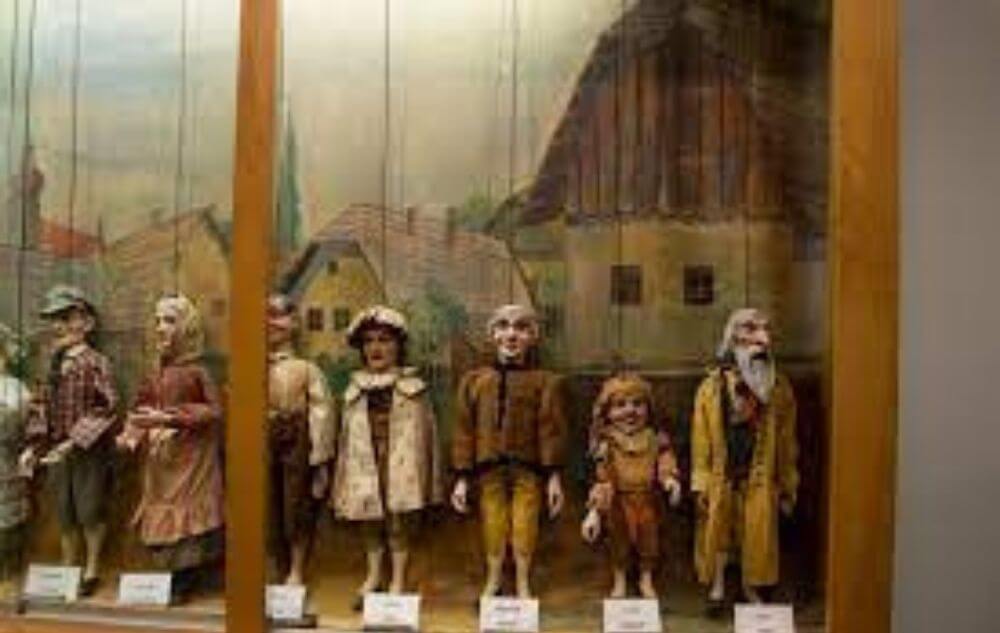 As discussed earlier, Temple is one of the most historic places ever in Texas. Hence, the Czech Heritage Museum in t Temple is dedicated to cultural, historical, and genealogical knowledge of antiques. Because it pertains to the heritage of the Czech Republic, which that formerly known as the Austin-Hungarian Empire, to aware of their ancestral history.
The Czech Heritage Museum primarily educates the elders and youngsters to get information related to the customs and living modes of the ancestral inhabitants. Moreover, the museum showcases everything from military pieces of equipment to traditional marionettes. Thus, this museum is one of the ideal things to do in Temple tx.
#3. Spare Time Texas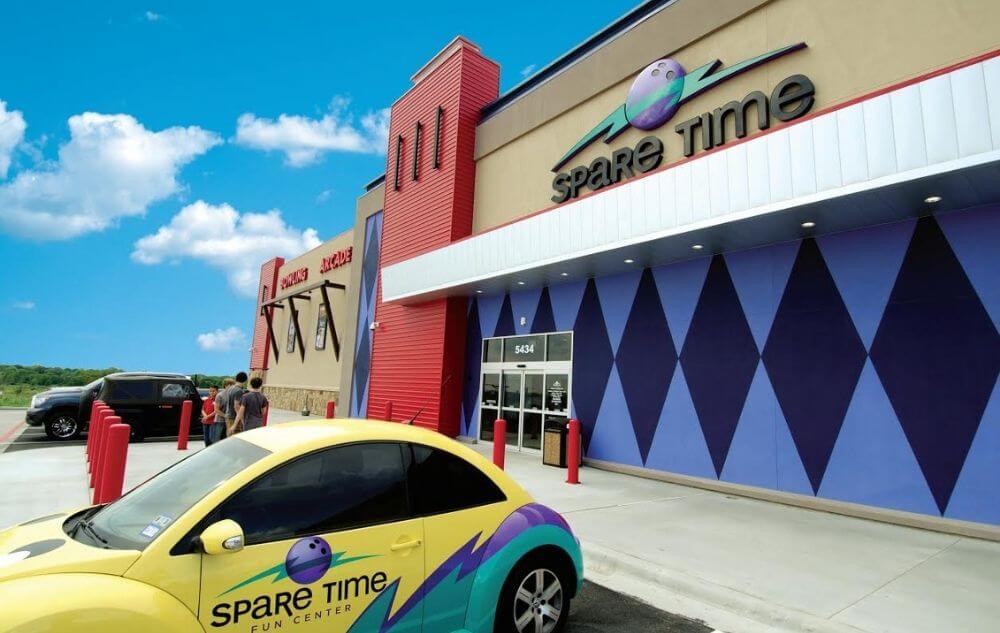 To relish your best spare time, visit Spare Time Texas. It will bring more fun and entertainment for your family and buddies. The excitement will come because there is no specific time restriction to visit here. You may go here the whole day, even at night. The lightning effects of the Spare Time illuminates the whole panorama in the darkness of night. That's more magnificent to behold. 
If you look at the indoor facilities, then it is presumed as a hub of various exciting games full of fun and joy. That gives you to share the ideal happy moments for your family and friends by catching up on the lost time. It's presumed as one of the best things to do in Temple TX.  
There are so many amazing and joyful memories associated here, in the same way, some feelings of despair can come alongside. Because no big event planning exists here. But still, it has its own wroth among It is housed in Santa Fe Depot and completed in 1911, and is a more visited sightseen among things to do in Temple tx. To celebrate your birthdays, business meetups, or any event, a small hall is available. That accommodates around 150 persons only.
However, there is no huge capacity for wedding ceremonies with the maximum number of guests. But if you focus on the bright side of the real fun, the dark side will conceal to an extent. But to make your visit to Temple more enticing, move to Spare Time Texas. The real amusement will start now! 
#4. Summer Fun Water Park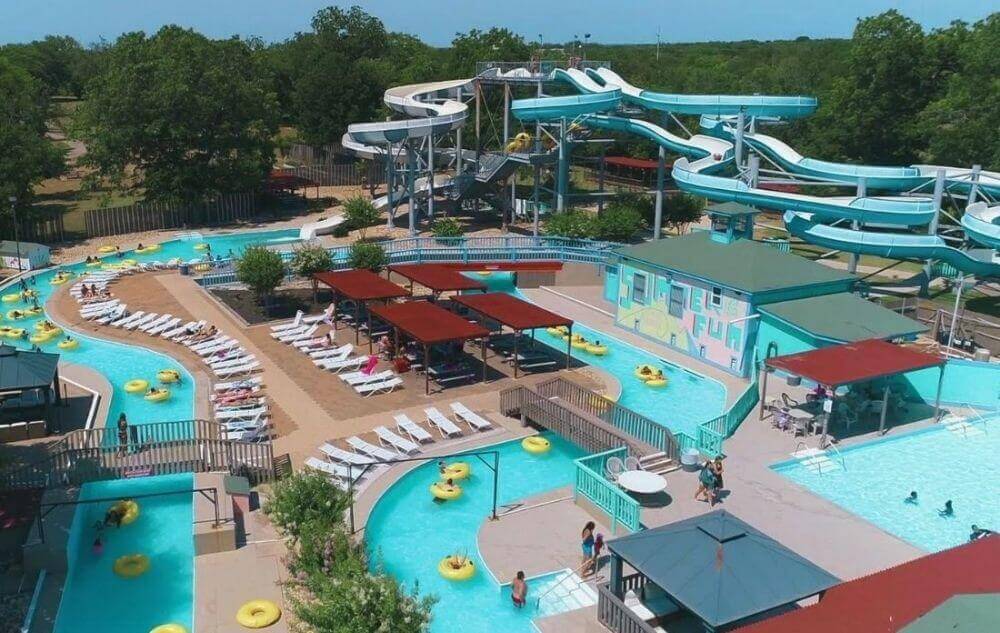 What do you think about your summer vacation..? Have you planned for a picnic this year to enjoy your vacation? So, Summer Fun Water Park at Temple Texas is the most ideal place. To spend your summer holidays, it is assumed as an enthusiastic destination for water park admirers and seems a more relish spot among things to do in Temple tx. 
The park features three giant slides of 40 ft tower that will thrill both teens and adults. It sounds appealing because it's a family park, and presumes as the best among things to do in Temple tx. You can revel with your parents, siblings, cousins, and buddies. If you want to move here to make your summer memorable with full of fun, you have to buy tickets. But the prices of the tickets vary as per the varying age group. 
#5. The Wilson House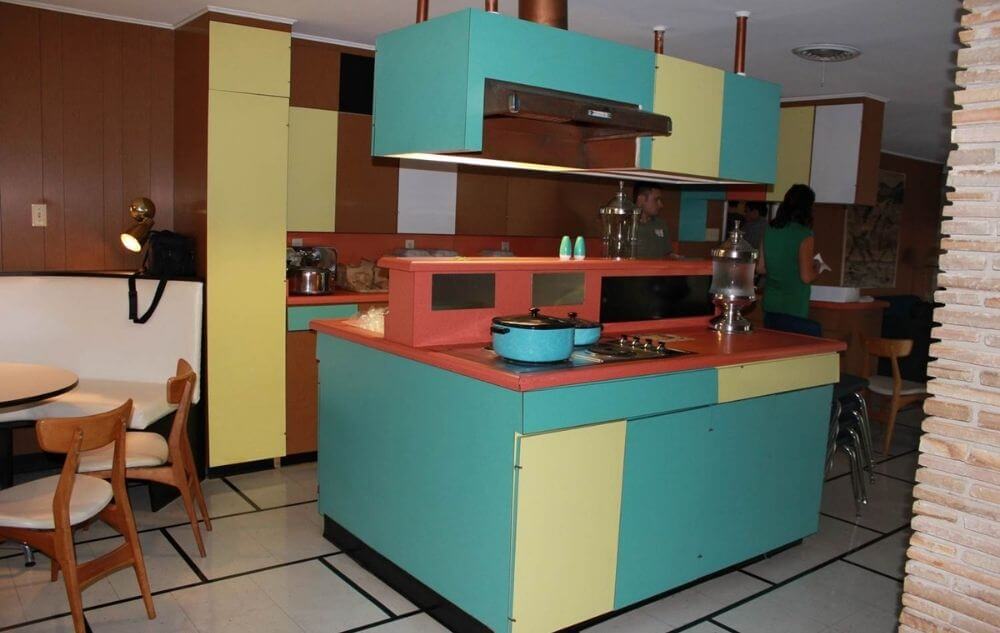 A piece of antique art and design, The Wilson House puts over the best ideal place at Temple Texas. This royal house was built in the name of the founder of Wilsonart Company, Ralph Wilson and Sunny Wilson. If you visit Temple, you must stay here. Your tour will be overwhelmed with the luxurious and comfy place to stay at The Wilson House, if you are seeking the For the visitors who come here the first time, it will ease them to find things to do in Temple tx.
The Wilson House has owned a farmhouse-like view, which flashes back the spirit of the 1950s when it was built. The Wilsonart company is specified for its Plastic products, like; lamps, countertops, and even chairs are fashioned with plastic in various modish styles. The Wilson House is a metropolitan house in Temple. Thus it's attained as a national landmark status. Although this most stupendous house is deliberately available for the public view, the hosts' events are also arranged here. Once you will visit here, you must be surprised by this, one of the best things to do in Temple tx. 
#6. Temple Symphony Orchestra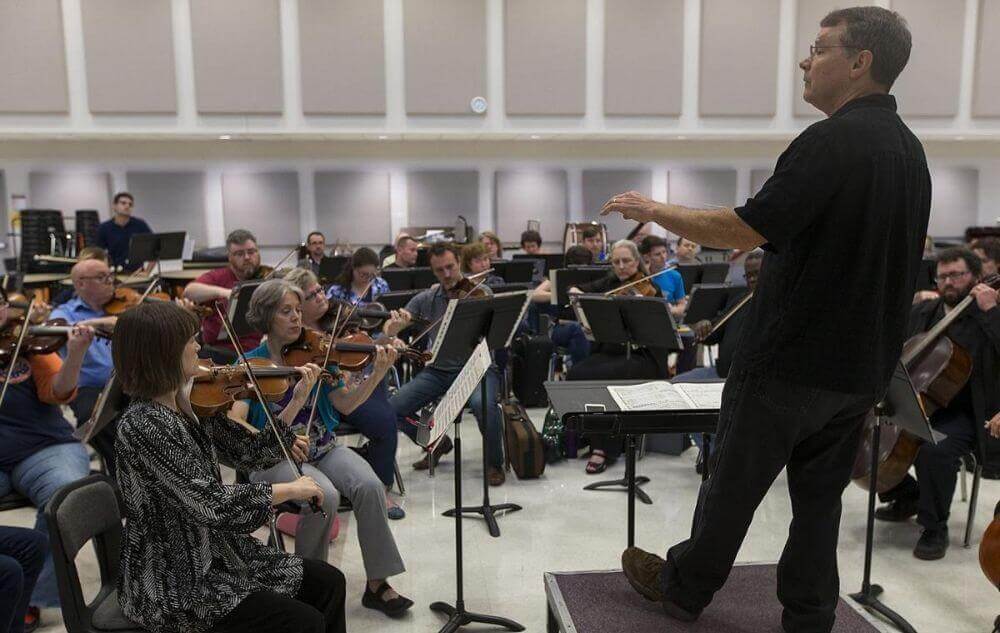 If you consider the traditional and cultural norms of Texas. You will come to know that it's the sweet and melodious sound of the Temple Symphony Orchestra. You have to never forget to move here. Because once you visit here, it will be one of your favored things to do in Temple tx. The heritage of this classical and pop refrain moves you into a fantasy world. The annual schedule of concerts at this Orchestra has attracted fans and visitors to the Mary Alice Marshall Performing Arts Center. 
This world is jam-packed with music lovers. Although, the trend remains to change day by day. But the traditions and norms remain as such. Like other bands, Temple Symphony Orchestra is the most penchant place for the vocals of popular singers to sing. That is the most enjoyable and full of entertainment.  
#7. Pepper Creek Trail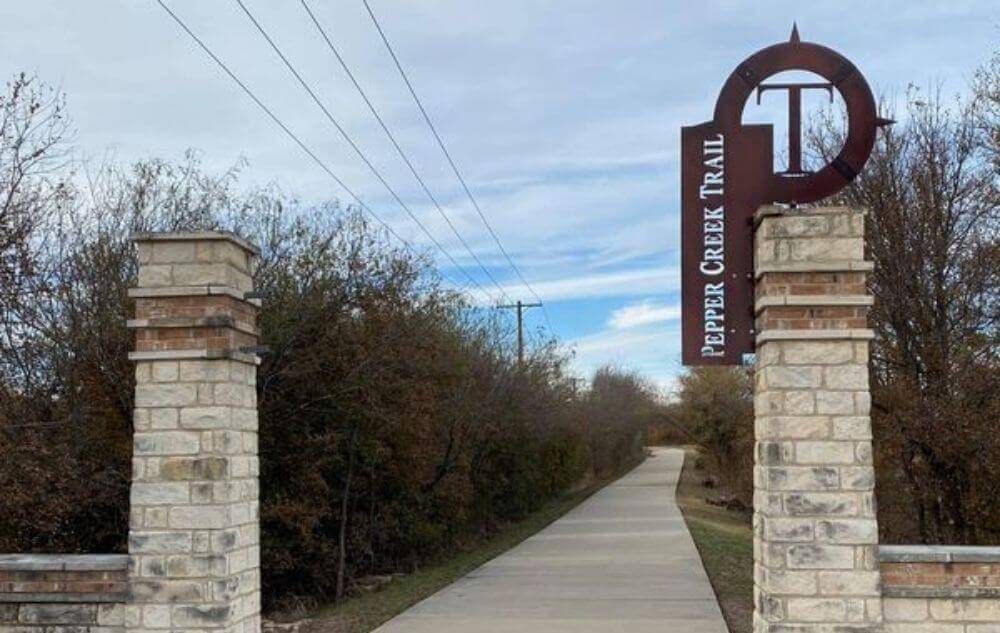 Do you wonder about some more amazing things to do in Temple tx? Then you may visit Pepper Creek Trail, located on the western outskirts of Temple, which is considered one of the city's most scenic and iconic pathways. Its fantastic and charming view seduces the hearts of the visitors. The trail extends through a wooded area that further runs along the western bank of the creek.
Not only this, the people who come on their vehicles to visit this Pepper Creek Trail can get leverage with the parking lot at Scott and White west campus. Thus, you can enjoy the tour with your family, with safe handed. So, do you want to go on an adventure? Just pack up and turn to Pepper Creek Trail. For the visitors who come here for the first time, this spot will ease them to find the best things to do in Temple tx.
#8. Friar's Creek Trail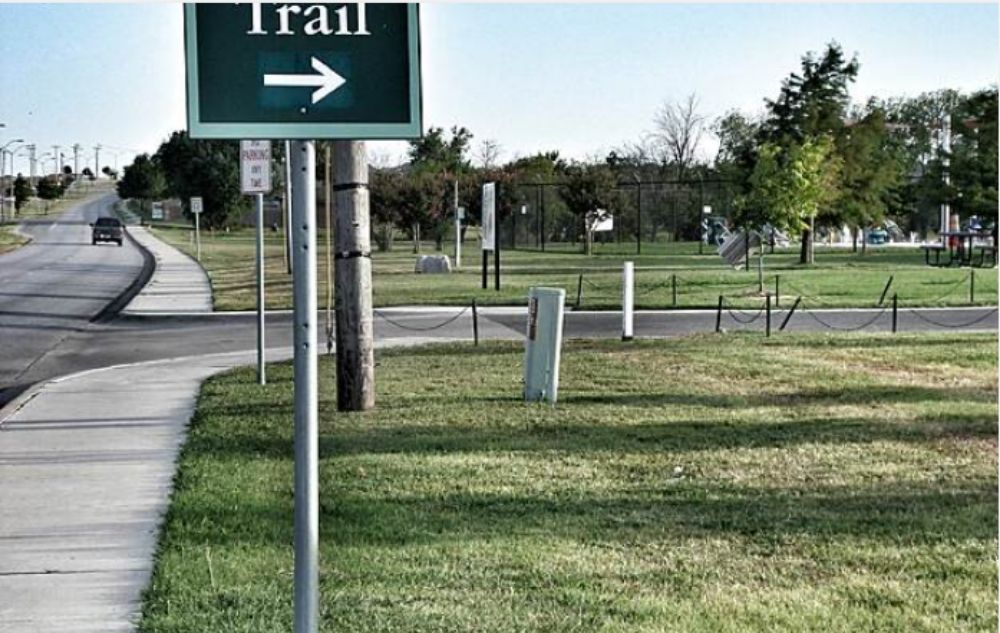 The adventure lovers sound alluring on moving to Temple. Because Temple Texas gives a golden opportunity of tracking and exploring the beautiful trails there. The Friar's Creek Trail begins in South Temple Park, perhaps best known for the adjacent Lions Junction Family Water Park. While moving on this way, you will sight some trees line the path. The trail is mostly open along with the passing fields. 
Friar's Creek Trail is the most popular and safe place and is considered one of the best things to do in Temple TX. The Friar trails take the hikers to the lush green meadows that enhance the beauty of nature. Not only this rather the bikers can also delight with the quiet ride along the way of this trail. 
#9. Whistle Stop Park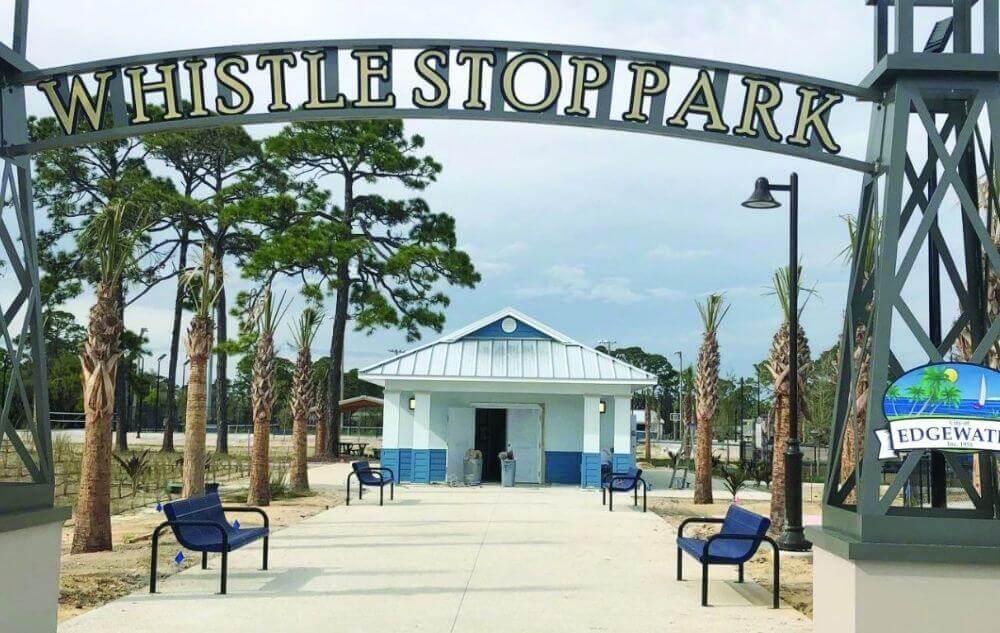 Do you want to make immeasurable fun with your children? As you move to Temple Texas, Whistle Stop Park must be your first preference. That is one of the exciting places of gala and amusement for your kids. And has a particular rank among the things to do in Temple tx. The prime side of the park is that there is no need to worry parents and guardians about their kids' and wards' safety. 
The park is full of a great hustle due to its variety of exciting activities, like balancing, clinging, swinging, and much more like those. Your children will enjoy it a lot due to having more fun. If you feel some hunger, you may enjoy here the snacks and fast foods. Moreover, there is also a parking area to park your vehicle safely, under vigilant custodians. Thus, you and your kids will return with more cheerfulness. 
#10. Wings Pizza N Things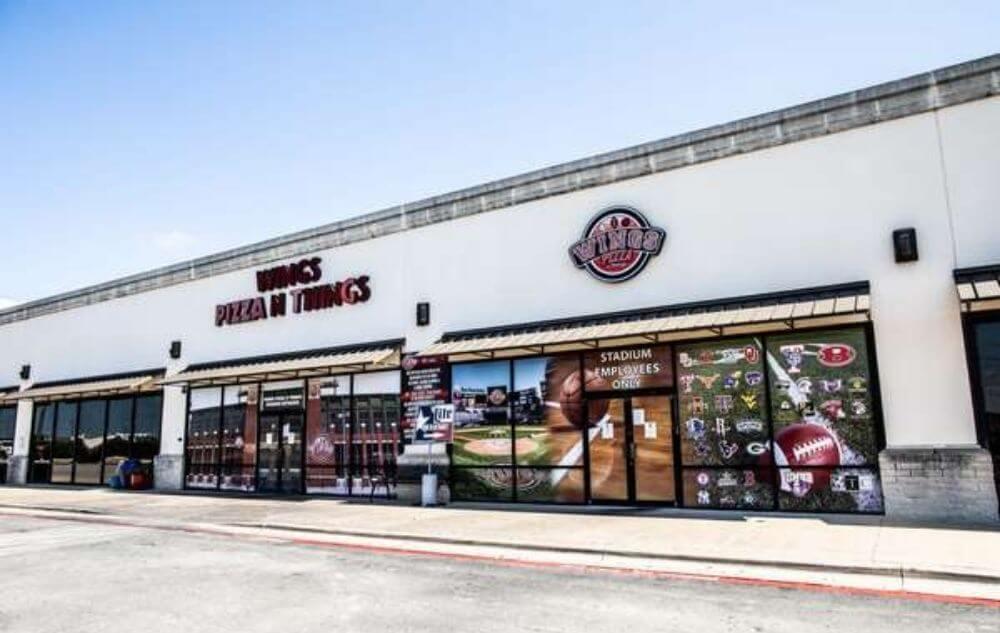 Are you a foodie..? On the tour of Temple, visit Wings Pizza N Things. Here you can relish with a lot of mouth-watering appetizers. Like, burgers, wraps, beer, shrimp, salads, and many more. But the most iconic savory and enticing dish is Hot Chicken Wings. That's more than good. 
Thus, Wings Pizza N Things depicts the restaurant's identity and vitrines of several happy meals, which are perfectly suitable to your taste buds. It's the secret of your happiness while coming to your family and friends. Your tour will be zest and adore. So, if you are seeking the best things to do in Temple TX, you have to must visit Wings Pizza N Things. 
Wrapping up
Everyone, who is fond of tourism and travel lover, must want to move to the state of Texas. Because of its more enticing places, Texas is considered the hub of tourists, especially Temple town. If you are enthusiastic enough to figure out the things to do in Temple TX, so hopefully, you have gotten here the best and top-leading sightseeing of Temple. That's the most ideal town in Texas.