Reddit is a famous source of information which allows its users to post and discuss about everything. However, if you want to get rid of it, Wiiling to do is at your service! We are going to teach you about how to delete Reddit account in a few steps.
There can be a bunch of reasons you would like to delete your Reddit account for. If you need a break from Reddit, if you are tired of it or perhaps this is just not your cup of tea. Whatever the reason is, we are here to help you.

Delete or Deactivate?
Basically, there is deleting and then there is deactivating. In most cases, deleting is different from deactivating a social media account. If you are not familiar with it, here is an explanation.
Deactivating is when you can activate your account back and start from where you left off. But when it comes to deleting, it means permanently removing your account. After deleting, there is no possibility to activate your account again. If you want to come back, you'll have to make another account.
But that is not the case when it comes to Reddit accounts. Deleting and deactivating is the same process on Reddit, both leads to a permanent removal of the account. So, my suggestion for you is to think before you act.
What about your Posting History?
One more thing to consider before you learn how to delete Reddit account, is to do something about your stuff including the posts and comments.
Removing your account will not delete your posting history but your username will be shown as deleted. All the posts and comments will stay where they are unless you remove them all and clean your account before deleting it. Here are some simple steps regarding how to delete reddit account.
How to Delete Reddit Account?
Now let's come to the actual part, follow these 5 simple steps to learn how to delete reddit account once and for all.
Step 1 – Go to Reddit.com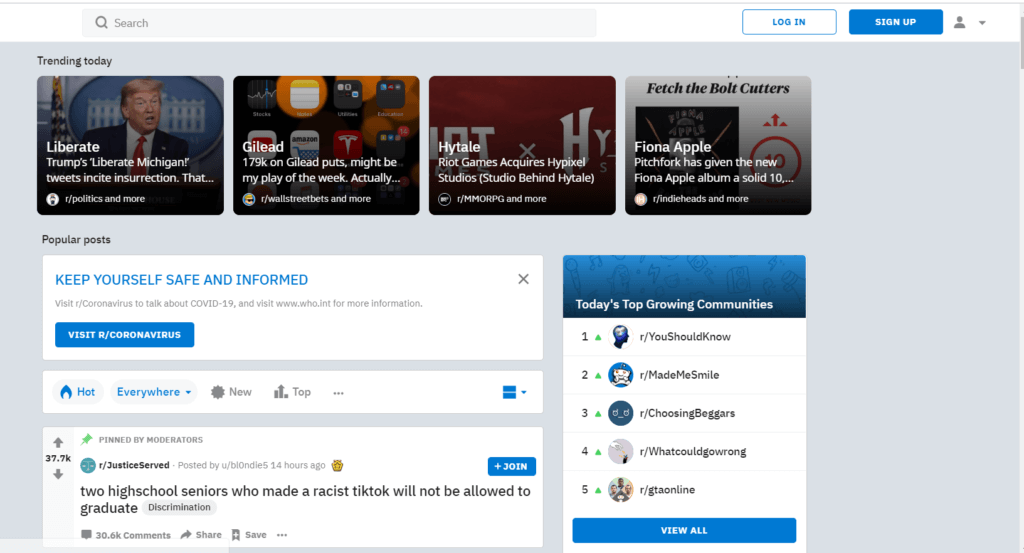 In this step, you simply need to visit Reddit website from your browser. If you want to do it from your phone, remember that Reddit doesn't allow its users to delete their account from the app but you can still do it by going to your phone's browser.
Step 2 – Log in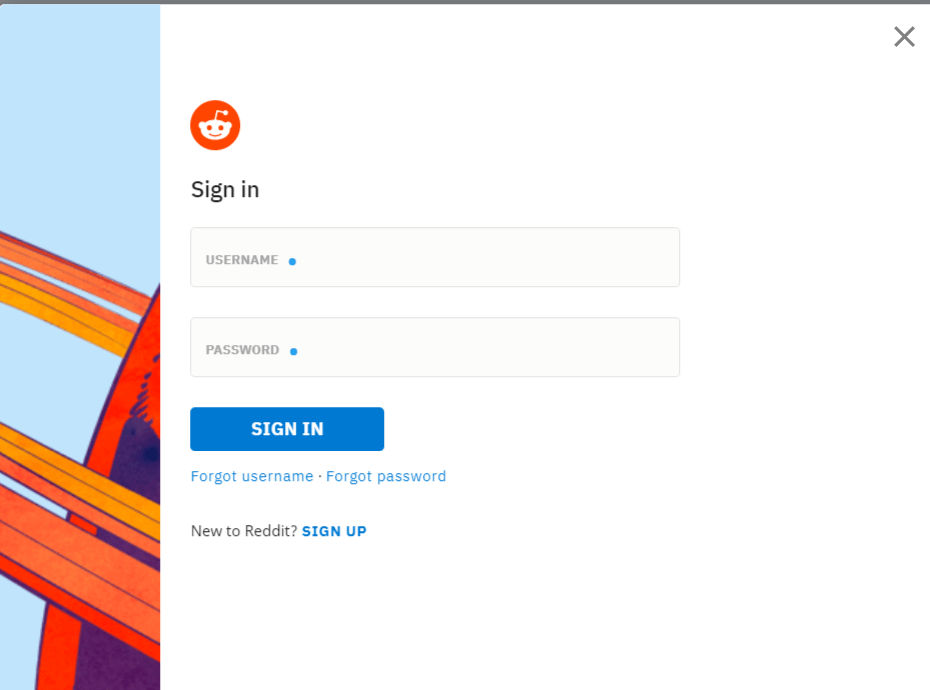 If you are going to delete your account, you should own an account first. Use your credentials to log in to your Reddit account or if you are already logged in, skip this step.
Step 3 – Go to User Settings Page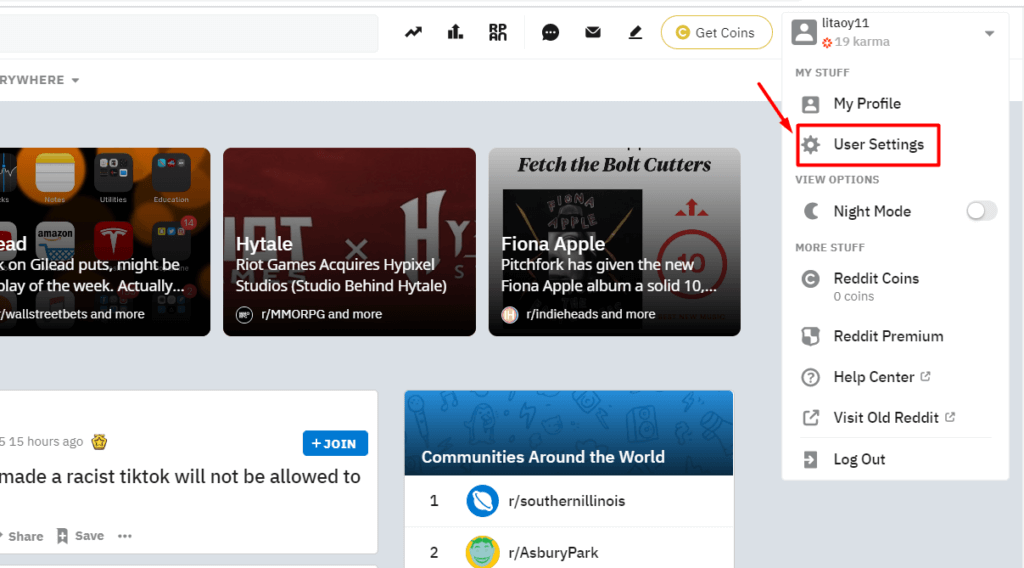 After logging in, you can see your username on the top right corner of the screen. Click that and it will show you the dropdown menu where you can find user settings, click on that.
Step 4 – Click on deactivate account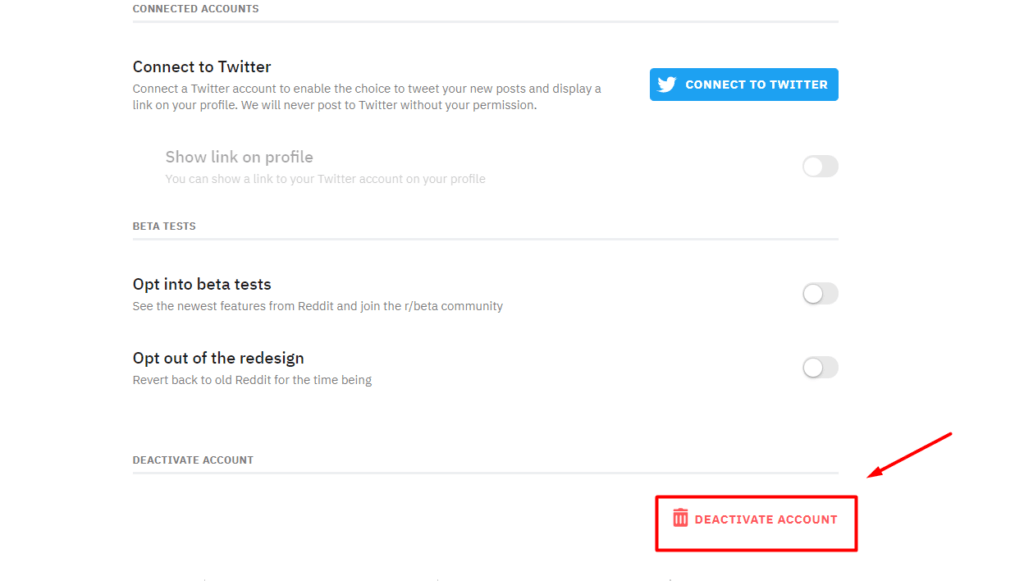 When you are on the user settings page, scroll down to the bottom. On the bottom right corner, you can see 'deactivate your account', click on that.
Step 5 – Deactivate your account
Now, you are on the deactivation page where you can write the reason of the deactivation which is optional and then you need to put in your login details which is necessary. After that, click on deactivate and then you will be asked again if you are sure, click on deactivate again.
Bottom Line
After following these steps, your account will be gone forever. But if you just want a temporary break, just stay away from your account for a while but don't delete it. I hope now you learnt how to delete reddit account.