On Upwork, you manage your own business and choose your clients and projects. Complete your profile and Upwork will bring ideal jobs. If you're a new freelancer and you have no idea about How to get first job on Upwork you have to search for projects and respond to client demands.
Upwork is a well-known freelance platform This global platform is a good way for freelancers and independent contractors to find work, and for firms or individuals to hire talented people.
Upwork's tagline slogan is "where the world goes to work". If you're asking yourself the question, "how to get first job on Upwork" this site is a great place to visit.
Upwork is a job site where clients post projects. Freelancers offer proposals and make bids to win these projects. After each project is finished, the client and the freelancer leave assessments of each other, helping the best move forward.
There are many other ways to find clients such as Craigslist, cold calling, or approaching people through social media, I have learned that I find the highest quality clients through the Upwork channel. Links a database of millions of freelance professionals with jobs from around the globe.
At Upwork, the freelancer has the opportunity to evaluate the past histories of potential clients and the client gets the chance to view the past experiences of the job seeker, and this way both parties can safeguard a good fit. The quality of work and competence between client and freelancer is the key factor that leads to successful results.
Tips for Freelancers
Whether you are a newbie or have some experience of freelancing on other platforms, when you want to know how to get first job on Upwork, there are some tips that will surely assist you more in this regard. Let's get to know them.
Eliminate all distractions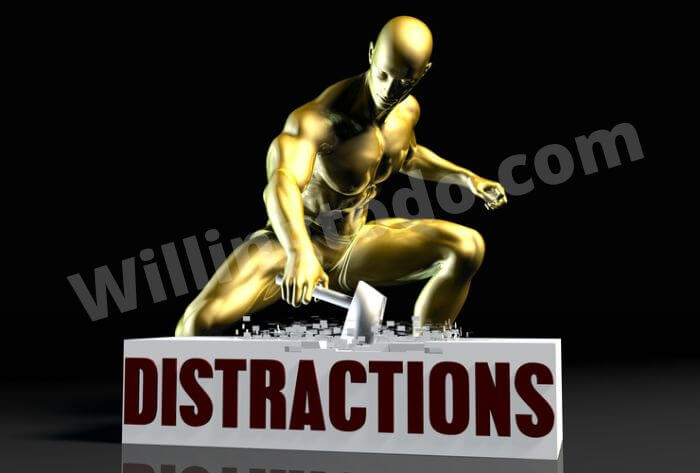 In the future, successful people will only be those who can avoid distractions. From kids to adults everyone has a mobile in his pocket and it has become hard for people to focus on work and avoid social networks, Internet surfing, and other distractions. Overpowering laziness and distractions will increase your productivity and efficiency by 50 per cent.
Be patient
You're full of enthusiasm and ambition, but your offers and suggestions are not getting a response. Don't be dejected, be patient. Success doesn't come easy and it may need a day to get your first response or even three weeks you may never know. The probability of getting a reply is around five per cent on average. For some, it takes a week to get a contract, the second within two weeks. Time will show the important thing is to stay focused don't get disappointed and be patient.
Make your profile shine
If I were just getting started as a freelancer and wanted to learn how to get first job on Upwork I would begin by creating a profile on Upwork. When making your Upwork profile, think, and take time to explain your skills and your relevant experience. Be brief and shun long and needless wording, mention only those aspects which are relevant. Write 3-4 paragraphs in the Summary section of your Upwork profile and try not to exceed 1,000 characters.
Test your knowledge
There are many tests in Upwork, some of which may be related to your speciality. Taking relevant tests will surely improve the level of your skills. For some clients, these skills tests do matter but not for all.
Read More: How to get job on fiverr
Make sure your portfolio isn't empty
Experienced professionals do not have a problem creating a portfolio. But for fresh comers who are new to both freelancing and IT in general, the portfolio is a must. At the initial stage, fresh comers don't have enough work for a portfolio. They can start a blog, work on their website, or participate in forums to show clients that they are busy trying to be creative. As time passes, sample projects will be replaced by real projects in your portfolio.
In the beginning, one does not have a lot of work to show, don't show it all at once. Show 4-5 of your best samples. The aim is to prove that you're talented in doing the work and show the client the quality of your, design, or whatever your expertise is.
Try to avoid looking unprofessional
Profile picture s very important. Choose a decent photo for your profile. Take a headshot picture make sure your face is visible and you're smiling with the correct expression. It should be your latest photo. Don't take selfies. Such unprofessional attitudes can create a halt in determining how to get first job on Upwork.
Carefully read the job description
The job description is the requirement given by the client so make sure to read all of it. After reading the JD you should know if the job is of interest to you. The project which you are applying for should be a good fit for your skills and experience.
The proposal is the first communication between you and the client in which you try to sell your services, and it should be properly prepared. This can help you in determining how to get first job on Upwork.
Prepare your proposal wisely
A project proposal summaries your project's central value intention. It holds value to both internal and external investors. The proposal intends to grab investors' and project sponsors attention. Once you have their attention, the next quest is getting them excited about the project.
Never use templates, always write distinct content. It should be clear that the proposal is written for them and focuses on the details they cited in their work description. Most important remember, that your proposal should be short and to the point.
Don't set your rate too low
When setting rates know your value and negotiate with full confidence. The client may ask for a concession the first time they hire you, give due consideration to it. You can propose a complete paid test task or offer a concession of 20 per cent, but when giving a discount it should be more of an exception or a compromise.
Don't give up
There is light at the end of the tunnel. There is no overnight success, and struggle is part of life. Always have hope and confidence in yourself. Don't give up easily fight till the end and you'll make it. Accept new challenges and when in new and uncertain scenarios, keep cool. This attitude will pave the way for how to get first job on Upwork.
Closing Note
Well! Everyone wants to earn more and more. And freelancing sites have close the distance between selling and buying services along with products. So, if you are crazy to know how to get first job on Upwork, this guide will surely prove as a helping hand for you. I have tried to pin all the essential tips and tricks for you to get all the aspects of how to get first job on Upwork. So, go through them first and follow all of them. Then see the incredible outcome.