Do you eagerly want to enhance your cannabis business social network..?  Because many individuals, especially youngsters, commonly use drugs – Cannabis in many countries and states. Nevertheless, there are legitimate issues associated with them. But on the other hand, these drugs are also used in the pharmaceutical industry to cure chronic illness. Whatever the purpose of drugs, if they are infrequent use, their business also has a great worth throughout the world. So, if you want to promote your cannabis business social network, this guide will assist you in this regard.
Get some info about Cannabis
Cannabis is well-known for its psychoactive attributes and is a group of three plants, Cannabis sativa, Cannabis indica, and Cannabis ruderalis. The drug is mainly grown in Central Asia and the Indian subcontinent.
In the current scenario, it's popular, as the name of weed or marijuana. And it is used as a drug for recreational purposes to get calming and relaxing effects. But cannabis, being a weed, is illegal to consume in different regions of the world, including 11 states of the US. Because being addicted to any drug leaves grievous consequences in the human body as well as in society.
On the other hand, this drug has a vital medical use too. To cure several chronic illnesses, glaucoma, anorexia nervosa, and various other medical conditions, cannabis is used legally.
Whether cannabis is consumed as drug addiction mode or used for life-saving purposes in medical terms, its business can be run and expand its social network.
So, now you get the best sites and online platforms to promote your cannabis business social network. So, let's move on…
#1. WeedLife Network
If you talk about the best site to expand your cannabis business social network, Weedlife is considered the best site among all. Although, it's the latest site to gain more adoration in a short period.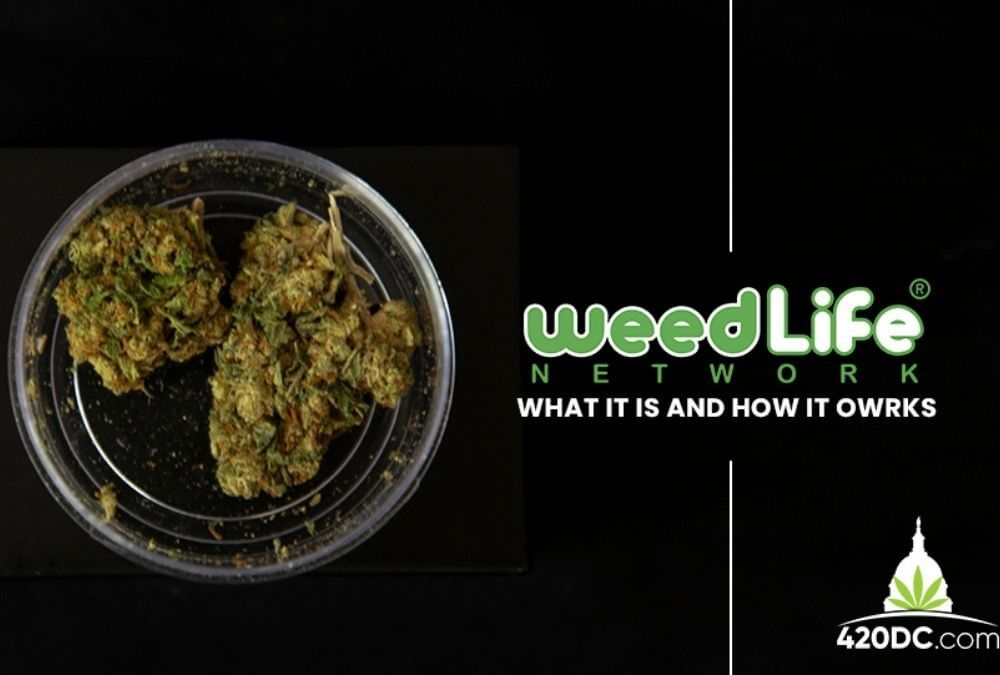 It continuously improves its features to pave the ways for social media marketing to increase brand awareness and sales on your cannabis business. Using this site is too easy. Whether you may sign in with your profile or business page. After creating an account, you get a user-friendly interface on this site to promote your cannabis products and grow your business by getting more traffic.
Now it has also announced the WeedLife mobile app that can easily be downloaded by Android and iOS users, which is a remarkable feature of the site. The app has been focusing on boosting the global community to connect with its site.
#2. Weedable
Apart from WeedLife, here another mobile app is Weedable having numerous features. It assists you in building a strong connection with your customers, especially upgrading the cannabis business social networks.
You have to create a profile on Weedable to interact with cannabis fans. Then you get an amazing display section to make the customers aware of your cannabis' goods, seeds, concentrates, strains, and all other products. So, you can display all your cannabis commodities here.
Weedable is considered as the platform to au fait folks with the positive use of the said drug. You may even educate marijuana enthusiasts by your brand about the safe consumption of marijuana.
#3. MassRoots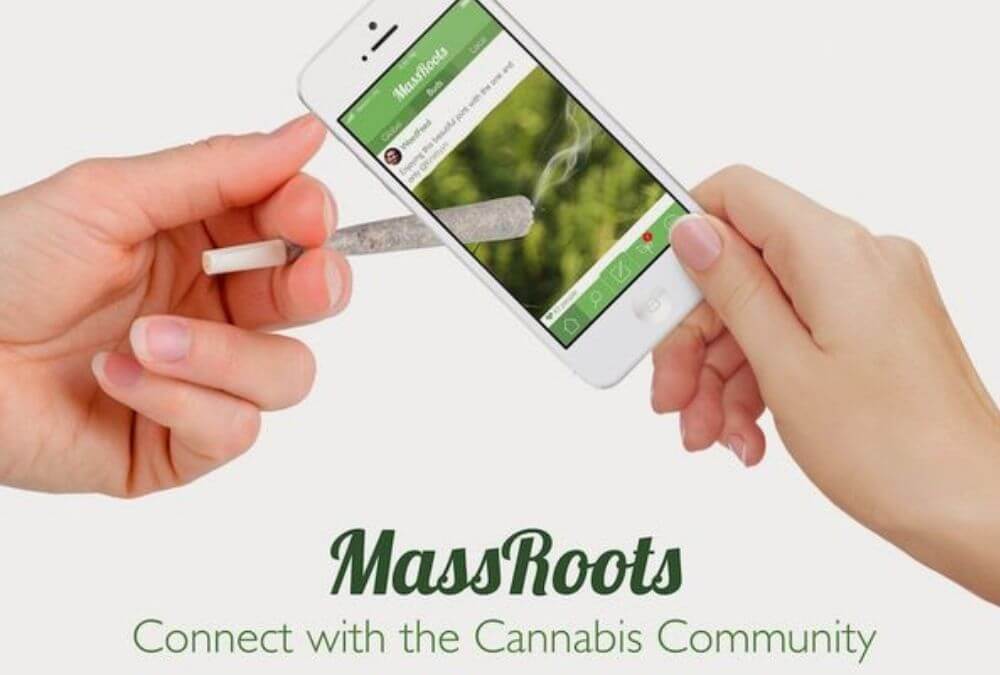 Another more attractive and encouraging site for cannabis business promotion is MassRoots. This site has a particular cannabis theme that delivers its best services to get knowhow about various uses of the drug. MassRoots has gained great hype by alluring mostly college students, who indulge more in taking drugs. Thus, here you may get the most premium platform to boost your cannabis business social network.
The most exceptional feature of the site is that it is easy to sign in and then list your business after proofs and verifications. That means no spam and fraud cases exist here. All things register here. Thus, you may keep a strong check and balance on your marketing performance and promotional maneuvering by accessing consumer analytics.
#4. LeafWire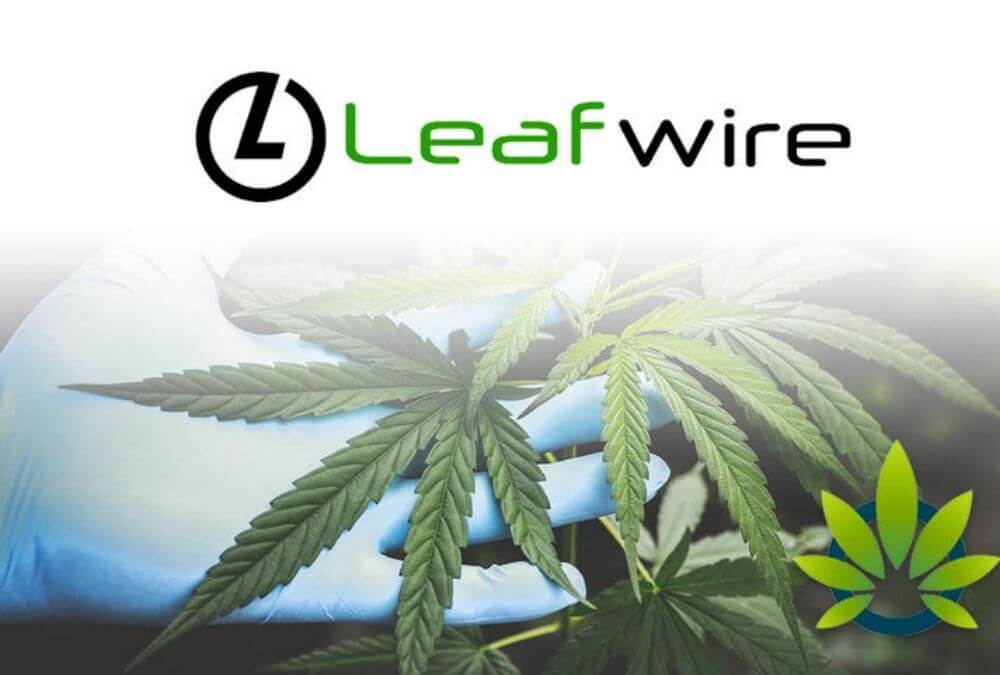 LeafWire is an online platform that assists investors in promoting their canna-business here that look to raise funding. This site gives golden opportunities for investing in the cannabis-related business because the industry has invested $25 billion for providing a workplace to boost your cannabis business social network.
This site is presumed as a treasure of data, methods, and strategies of the industry. Additionally, business in this niche and their products have also been considered. Moreover, it helps the people make their brand here of their canna products, with no infamy and legal uncertainties and restrictions, by having great confidentiality.
That's not all, LeafWire also grabs the canna-mind people and job-hunters with the industry's high-profile employers. Thus, this site has a wide network to gain access to the industry's top trending news and updates.
#5. Bud Hubz
Bud Hubz is assumed as a hub of the cannabis world. This site provides you significant access to connect accommodations, doctors, dispensaries, headshops, and buddies broadly.
This site helps you to promote your cannabis business social network. Thus it's also known as The Social Weedia Company. This platform allows all cannabis savants to get leverage from all over the globe by coming together and sharing the best cannabis culture.
It's easy to access on the site, because you may register here without any charges. Just with one click, you get your business listing on the site.
#6. MJ Link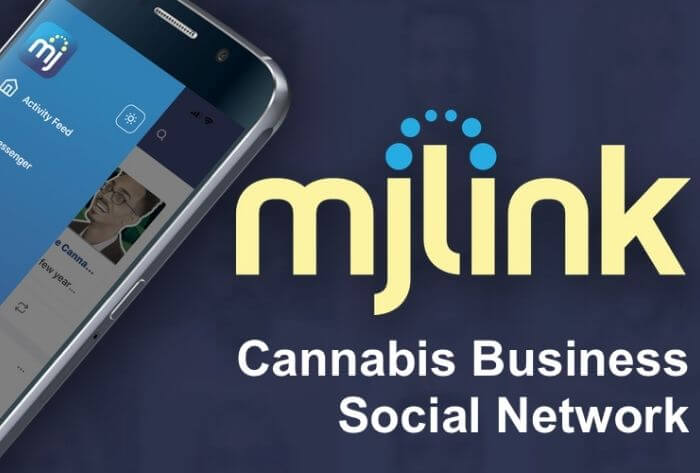 MJ Link is one of the largest social media platforms among others to raise your cannabis business social network. This site is specifically connected to a large community of manufacturers, traders, growers, vendors, distributors, and many other links to the weed industry.
Like most of the websites, at MJ Link, you have to create a profile as a register. Then you get access to the news feed, videos, and product listings to connect others with your products of cannabis.
Another interesting feature of this site is that, if you can't advertise your business on the world's popular social media sites – Facebook & Instagram. But MJ Link facilitates you to market any sort of business here.
#7. Duby 
Duby has created the world's leading cannabis business social network by providing a unique and inherently private experience that users in legal and near-legal markets appreciate.
It's the most useful app designed for Android and iOS headsets as a cross among Instagram, Twitter, and Tinder. Here a global community of cannabis lovers and enthusiasts remains active by sharing images and videos to its relevant niche.
Thus the connoisseurs of marijuana can widen their cannabis business social network, by listing their business here. You may see your shared data on Duby at the top with other users. Such features make the site more popular and remarkable for all marijuana lovers.
#8. Weed Maps
Weed Maps is a user-friendly website that allows cannabis lovers to detect the best strains, stores, doctors' offices, dispensaries, delivery services throughout the United States and Canada.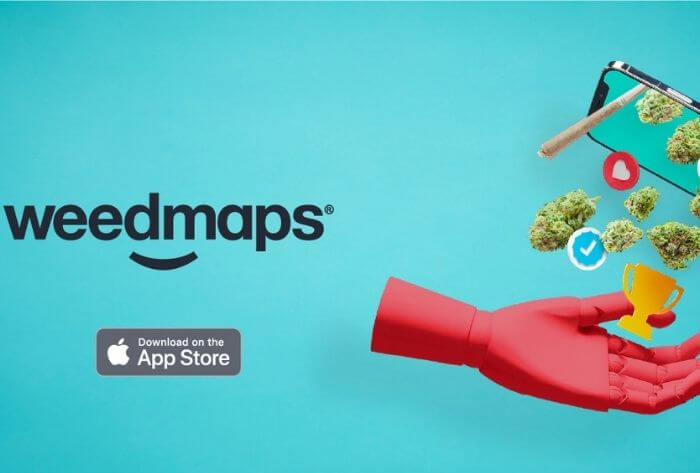 You have to sign up to this site if you want to list your products, with other required info, images, and videos. This platform ensures you gain more audience on your cannabis business social network.
Moreover, the WeedMaps app grants you amazing features in Android and iOS. You may get plugged in with this app and connect a community of cannabis consumers, retailers, and other bodies – discussed as above.
#9. Canna SOS
Among all others, Canna SOS is one of the leading cannabis business social networks. This site gets huge traffic of around 400K monthly. This platform is well-known for providing comprehensive info on cannabis strains, a news feed, dispensaries, expert advice, stores, groups, and much more their THC content, CBD, and other components.
This site mainly consists of a guide to educate people about cannabis consumption. Its global marijuana network contributes to cannabis lovers getting the best services here from all perspectives.
Additionally, Canna SOS also facilitates a transparent blockchain strategy for all consumers to buy and sell here. Even it has its own currency in the name of PerksCoin. Not all, you may get more friends and groups, and create ads at the site, if you will remain active on this platform. Thus, there are many plus points associated here, giving you a seamless promotion of your cannabis business social network.
#10. Grasscity Forums 
If you are a beginner, you may start up at Grasscity, which is the oldest social media site that has promoted the cannabis business social network for years. The site has evolved into a forum, where users may discuss the methods of marijuana consumption, legalization of weed, and the best cannabis dispensaries in any specific region or area.
You can join a vast community of about 420 magazine forums and easily participate in the discussions. Thus you may get important info from weed enthusiasts about different strains, seeds, growing methods, or any cannabis-related topics.
Nevertheless, you may list your product dispensary, promote them, and effectively communicate among cannabis consumers on the forums.
Any business may get considerable hype in the world by advertising it on social media. After the digital revolution, the world has shrunk into a small box – that is your gadget. So, if you wanna go running any business, especially Cannabis, you have to advertise this on various social media networks.
Well..! The Cannabis industry has drastically changed its marketing strategies since the last decade. It has gone from an unregulated industry that operated in an anarchic way. But now being recognized as one of the fastest-growing industries that grant a golden opportunity for investors across the world.
There are some most popular and worthwhile modes to promote your cannabis business social network. However, it's difficult for marketers to navigate the ever-changing rules and regulations surrounding the advertisement of cannabis products.
Before going on to the ways of boosting your cannabis business social network, follow some rules.
Avoid directly advertising prices
Use particular language
Don't sell on social
Created 3rd party branded content
Work with influencers
Let's move to some actual ways…
Influencer marketing
You may get assistance from influencers to advertise your cannabis business social network. You may also work on your own as an influencing marketer. But if you hire a social media influencer then you might get a more targeted audience.
Now, you have to find the most responsible influencer that can manage all your social media accounts from brands to your followers. One thing you must keep in mind is that you must avoid starting with big celebrities' brand names who have followers in millions. So, start with little but consistency. It's important to work with influencers who elevate your target audience and brand, not damaging it.
Moreover, first, ensure that your influencers have a better understanding of the legal formalities of each social media platform. He has apprehended the laws related to publishing content for businesses and disclosing material connections. Thus, such practice will enhance your cannabis business social network.
Branded content
Whenever you move to any marketplace, you mostly prefer brands. The same thing happens in online business. So, you have to publish branded content on your social media pages, either Facebook or Instagram to foster cannabis business social network.
Brands build your standards to make you popular along with the promotion of your marijuana business. You might get a better idea from the brands of high profiles to get aware of launching your brand in a relatively same manner. But never forget one thing that there is no one-night success formula in social media marketing. You have to show patience cold-heartedly. So, keep branding your content and copywriting under consideration.
Public relations
When talking about advertisements of anything, especially in the case of drugs. You should have to build strong public relations. Such practice can make maximum possibilities to market cannabis items.
On social media, as you publish your weed-related content, then maximum drug lovers reach on your pages. Thus, you will be able to make good public relations by getting more traffic. Hence, you not only get affirmations at a global level but rather you may promote more your cannabis business social network by advertising your content in this way.
The more your advertisement, the more people will come into your circle. And as your social circle enhances, the more your business will boost up.
Start Podcasting
In this world of great hustle, everyone wants to move with precise and genuine content to be aware of a new and updated version of objects. Hence, podcasting is one of the most helpful ways in this regard. You can enable your cannabis-based content audible for your audience.
The marijuana lovers liked to listen to such stuff that enhanced their enthusiasm for cannabis. Thus, more traffic will come to your podcast content, and you may share it in blog posts and your other social media channels. It is so helpful for stimulating your cannabis business social network.
You have to upload your audio files on the internet, and users will easily download them on their portable devices. However, no rocket science has been involved there. So in this way, you may take leverage for your canna-business in a magnificent way.
Videography to promote your cannabis business
Where many people like to listen, in the same way, the huge masses also like to watch the efficacious stuff in all respects. So, in such a scenario, when you want to advertise your content related to cannabis, you may take advantage of various online platforms that facilitate your video content.
For this, you may generate content narrated to cannabis, on YouTube by creating your own channel. YouTube is the most popular app in the current era that has over 10 billion downloads on Androids across the world, which is more than the world's human population.
Moreover, Facebook also grants you the best plan of action for growing your cannabis business social network via video posts. Nevertheless, many other sites and social media apps may also assist you in this regard. Now, it's up to you, which site seems more suitable for you to use easily and generously. Because not too much time will take. If you follow some key points…
You may turn your blog posts into videos
Create educational content by your videos
Interview influencers content
Make film unboxing videos
Use watermark or logo of your company/ brand
See the background of your company' profile
Disclose your upcoming products in videos
Some of the most useful instructions have been given above to boost your business sooner on social media. This will lead to great exposure to your brand, products, or services you're providing to your audience.
Final words
Hopefully, you have come to know of myriad ways for how to promote your cannabis business social network. This will assist you to be an entrepreneur of the current era, that's a more trendy occupation in 2021. So, what are you looking for..? If you have cannabis in any form, start your own business and amplify your social circle by increasing organic growth. Thus, you may become a businessman by running your own cannabis industry.
FAQs:
Is cannabis legal?
Cannabis is usually illegal in many countries and states. But now it's becoming legalized for recreational and medical purposes. Thus, you may take it as legal, if you move any of both purposes but as per the mandate of your country.
Are weed and marijuana the same versions of cannabis?
Both marijuana and weed plants have cannabinoids – compounds having active components of cannabis. Thus, these both forms of drugs come in the context of cannabis, due to having the same compound. However, cannabis is also referred to as a psychoactive drug, just as a weed as well as marijuana.
Can hashtags(#) be used to promote cannabis business social networks?
While running an online business, hashtags are assumed as the more trendy feature of the most popular sites. They help more to earn media and organic growth. Moreover, they also assist to find your profiles and accounts in the great hustle of social media. Thus, your content can reach users rapidly. So, in order to promote your cannabis business social network, use #tags.
How to increase your conversions on social media?
You can increase your conversion rate on social media by making an active presence on social media. It's not necessary that you have to just upload your content. However, you have to stay active. You may like other posts and comment on them tactfully. The more you stay active, the more chances you have to build a strong and large community.
Does partnership give you any leverage in the cannabis business?
Making partners in business is so common. But trust issues are always associated there. But in the case of promoting the cannabis business social network, the partnership may help you more. Because to make a social media influencer and prove yourself as an industry leader, you have to follow and engage other brands related to your niche.