Do you want to know how to make friends? Because "A good friend is like a four-leaf clover: hard to find and lucky to have." No doubt friendship is a tremendously precious relationship in every person's life. A friend is not only a person that grants you good company, yet paves the way for your success as well. But, if you have no friends or loss your ex-buddy, then you must find new friends that kill your boredom. How to make friends to get away from loneliness is not inevitable now. You can move to find some bosom guys and start chit chat with them right now.
Why do you need to make friends?
A friend has the same worth in your life as your family member. Thus the significance of this relation is inevitable. It's your friend that brings on your face a cute smile when you fell into any tense situation. That's your friend that admires you always and shares your life's setbacks. Having a friendship grants you a healthy mindset and a source of your happiness. This behavior encourages you to move to learn how to make friends.
Research has proven that a good companionship increases the level of dopamine (a hormone that controls emotions of happiness). Whereas being isolated and cut off from socializing may increase cortisol (a hormone that controls stress conditions) level. When your stress level increases, then it leads to lack of sleep, emotional distress, and other psychological issues. Consequently, various heart problems and immunity disorders can happen. That causes early death.
So, why not we make friends..? As a healthy body has a healthy mind, the same as a good friend or partner grants a healthy mind. So, a close friendship creates your environment so charming and adorable. That opens an alluring door for your life.
How to make friends to get away loneliness
How to make friends is just like exploring a new spot. But some queries are always associated with some mysteries, like here is how to make friends to get away loneliness. Now you do not worry about this concern anymore. Because here you can navigate some interesting pace in this regard. Let's cast a glance on them…
Leave diffidence first
Having modesty is good, but more shyness is not encouraging. Because it loosens your self-confidence, and when you lack confidence, it can be a hurdle to move forward in your life. But in order to know how to make friends, this situation has to sort out.
So firstly, you have to leave your diffidence attitude from yourself. It's quite significant. Because when you meet someone first time with shyness, it creates a negative impact on others. Thus no one will want to move friendship hand with you.
Another reason is that everyone wants a buddy that grants him pleasure and amusement. But being diffident, nobody can be humorous or not create fun for his friend. So, while making a new friend, you must follow this golden rule to be confident by leaving shyness from yourself.
Take a startup with a small conversation
The first task to meet anyone else is conversation. You must hear that the first impression is the last impression. So, make your first meet-up so cool with gentle conversation.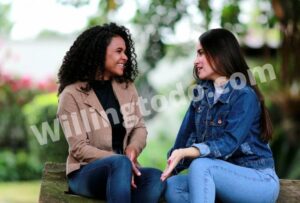 If naturally, you are a shy person then you need to try a small conversation with that person who might be your friend in the future. Such practice helps to lessen your confusion and paves the way for how to make friends.
Frankly speaking, if you take a little startup, you may get high achievements in your life. The same case in this sense, when you conversate with anybody, it gives a helping hand that person will come in your life as a friend. So, be humble and generous at the first meet-up by keeping in your mind some tips.
Put a cute smile on your face
Introduce yourself first
No need to long talk at the start
Greet with the core of your heart
Keep doing eye contact while conversation
Make available yourself
Every relation in this world needs attention and care. So, it's not possible to make friends single-handed. To get anything in your life, you need somewhat effort. Thus, if you want to enter new friends in your life then you make yourself available.
If anyone moves towards you, is simply not a favored attempt rather it's your task to raise your hands for friendship. The more you give time to your buddy, the more you build a strong friendship. Here you may get some pro tips about how to make yourself available for your friend.
You may go to any park or recreational place.
A coffee shop or ice bar is also a good option for taking recess.
You can chit-chat as you have some leisure.
Be a helping hand when anyone seeks assistance.
Share ups and downs of life.
Thus, you will get maximum opportunities regarding how to make friends to get away loneliness.
Build some glamorous hobbies to buddy up
It's a general observation that you are known by your lifestyle. So if you want to know how to make friends then you have to build some glamorous hobbies, which simply attract others towards you.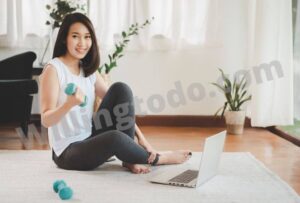 This is a common practice that if you want to mold towards anyone, then you try to opt for those qualities which like by that person. So, to make a healthy relationship with your buddy, you have to bring some changes in you by building up some attractive habits, like;
Go to gym
Start blogging
Join a public library
Move to run club
Attending community events
Learn some latest and inspirational techs
Think outside the box to make friends
Everything doesn't need to happen as such, as you want. Sometimes, we think somewhat but actually, it happens entirely differently to that. In such circumstances, you have to handle the matters, instead of losing heart. I dunno man, but I feel that this situation may be a concern regarding how to make friends.
Might be possible that you fall in liking someone, but that person does not have any interest in you. Moreover, s/he has an interest in some others. However, you just think outside the box. You will meet people of entirely different mindsets than you. They follow some other school of thought. So, you don't take them seriously.
When you have a broad mindset, you will cope with the laid-outs of the world. You must come to know that this world is not an ideal home, where you get anything that you want. So you have to show patience and accept the ground realities. Doing such practice, you must get some those people in your life, who will care about you. Ultimately, they put their hands to attain a fellowship with you. Assuredly, this practice will not leave you until you learn how to make friends.
Indulge yourself in some volunteering actions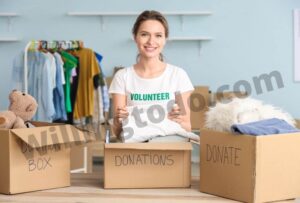 As you aid anybody in any obstacles, you get more appreciation from others. So, volunteering casts a positive impact on people. Because they think that if a person is helping others by the core of the heart, then how much he sincere with themselves. It can be a green signal for you to find how to make friends.
Meanwhile, that person whom you want to make a friend will likely praise you. As you give them a helping hand, they hold that and accept it by heart. Various NGOs, public aid foundations seek volunteers for the welfare of society. You may join these public sectors agencies. Might be possible, you met some good and loving people that make your friends.
Try to know about your friend to be
When you go to build any relationship then you have to know about that person. In the same course, if you are pondering how to make friends to get away loneliness, then you have to take this step.
You have to know about some of the attributes of the personality of your friend to be, such as;
Liking and disliking of that guy
Favored places for recreation
Choices and preferences
Moods and attitudes
Strength and weakness of his/her personality
Mostly people like popular guys. Socializing is the best way to get fame in this respect. So, you have to move for socializing if you want to know how to make friends to get away loneliness.
Socializing helps you to meet new individuals that not only increase your social circle but also provide you with the best companionship. For this purpose, you may seek some edicts of experts…
Go for a public meet up
Join some community events
Take participate in social networking
Be active on different social media platforms
Be positive in your attitude 
Your attitude decides your destination. As you are positive, you will get more attention from others. Because positivity is just like the fragrance of roses, anyone attracts and admires it.
Your positive behavior towards all walks of life grants you a chance to increase your boons. It simply anticipates you for how to make friends to get away loneliness. But a point to ponder that how you be positive..? Don't be confused. Just follow pinpoints some rules in this regard.
Live as wholeheartedly
Maintain your authenticity
Open your mind to be aware of your surroundings
Keep open your heart to absorb negativity around you
Don't be discourage yourself from receiving rudeness from others
Be straightforward, no need to change your perceptions as per situations
Thus, you may get more bosom friends by inspiring your positive attitude. So, keep in your mind these above-mentioned rules that bring you a world of best companionship. Thus you can work on how to make friends to get away loneliness.
Be consistent to make friends
Consistency is the hallmark of the unimaginative. It's the tool to fulfill your desires but demands more courage and devotion. If you feel that someone can make your friend, then you give proper attention to that. Because that's the crucial sign to figure out how to make friends.
It's not essential, that you get accepted at the start. You have to be consistent. Don't overreact. Just keep calm and do some little efforts to engage the attention of others. You may ask that person for tea or coffee. Say Hi, when you see him. Plead for thanks for receiving any assistance.
Your gratitude can inspire others. So, move on with a consistent pattern. Once a while you will become lucrative in making friends, your loneliness will end up.
FAQs:
Is there any specific age for making friends?
No, there is no age specified for making friends. Because friends are more valuable and important in all ages. Their significance is inevitable.
What are the ideal places to make buddies?
Your schools are the ideal places to learn how to make friends because childhood companionship retains always. Additionally, after teenage various people may become your friends while socializing.