Are you curious to watch movies? Why not..! Everyone is crazy about such recreation with your family, friends, or spouse. But without devouring, each recreation becomes tasteless. And while watching movies in the cinema; tango ice blast with popcorn is a perfect combo. It boosts your enthusiasm and entertains you with tempering. 
However, now, you don't need to move to the cinema in this lockdown, to enjoy movies with such mouth-watering snacks. You can still amuse yourself with movies even at home. Because now the most delightful tango ice blast can be made at home, in such an easy way. 
Let's take a trip to learn how to make this frozen drink and reveal some facts…
How to make Orange Tango
Before moving to the recipe of the slushy and fizzy drink – tango ice blast, you must understand how orange tango drink is prepared. So, for this seek given directions…
Take two glasses of water and ½ cup of sugar in a pot

Put the vessel on fire and let to  make syrup

After that, let the flame off and allow the syrup to cool up to room temperature

Then add 4 tbsp of

orange tang

in the syrup, and dissolve it well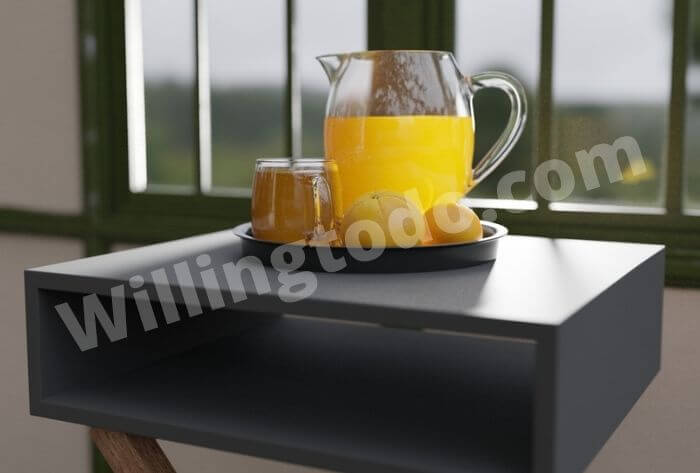 A delicious orange tango is ready. Now you may enjoy it as such or use it to make another refreshing drink as tango ice blast as well. 
How to make Tango Ice Blast 
A refreshing smoothie blended with luscious ice and the nation's favored tango flavor – tango ice blast. This tremendous chilled drink makes your moments more cherished and revives the taste while watching movies.  
Now see the recipe for this fancy drink.
Ingredients
There are not too many ingredients needed to make this soft drink. You just take; 
400ml of Tango flavored drink (orange)
8 Fruity ice lollies
Ice (optional)
1 tbsp of liquid food colors (½ red & ½ blue) 
Grab the procedure to make Tango Ice Blast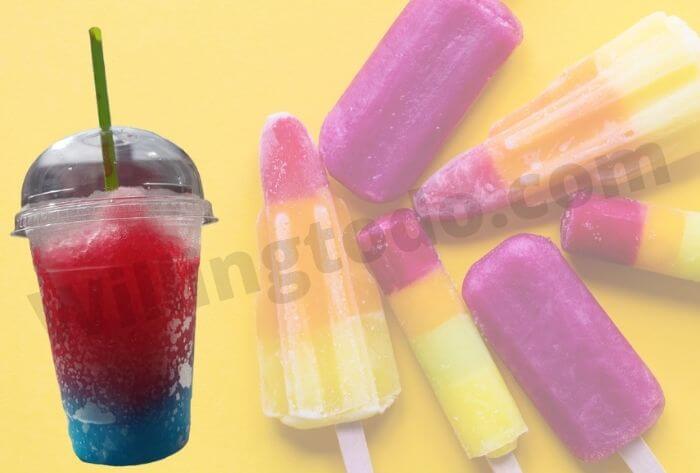 Here, I have to make this fizzy drink in two bright colors – red & blue. That's why I will take the ingredients half in quantity for both colors. You can make it single-colored or multiple-colored as up to your taste and choice. To make this, follow the instructions as below;
For red color
Take a blender or food processor and pour 200ml of orange tango drink (you can take your favored flavor)

Then take 4 fruit ice lollies and add in tango by cutting into cubes 

After this add ice chops, if required (optional, you may skip this)

Add edible red liquid food color

And start blending, keep blending well until whole ingredients are well-combined
For blue color
Repeat the same process as above except food color will be changed.
See below;
Put the remaining 200ml of orange tango drink in a blender

Add the rest of the 4 fruity ice lollies in the same blender by cutting down with additional ice chunks.

Now add liquid blue food color to it, and blend well to make a perfect smoothie texture.
Assembling
When you make your desired color' frozen drink, then take a beautiful glass. And assemble both of the flavors in a manner that one color pours first and even the surface with a spoon. Then pour the second flavor over the first one. And make a blast of double-tone frozen drink. 
Now, enjoy this slushy and fizzy tango ice blast with popcorn and a movie at your home. 
Give more flavor to your Tango Ice Blast
Every person has his own taste and flavor. Some People love a more sweet flavor, and some want salty touch with sweets. This taste varies from person to person. But most of the youth like contrast flavor and love spice over regular drinks.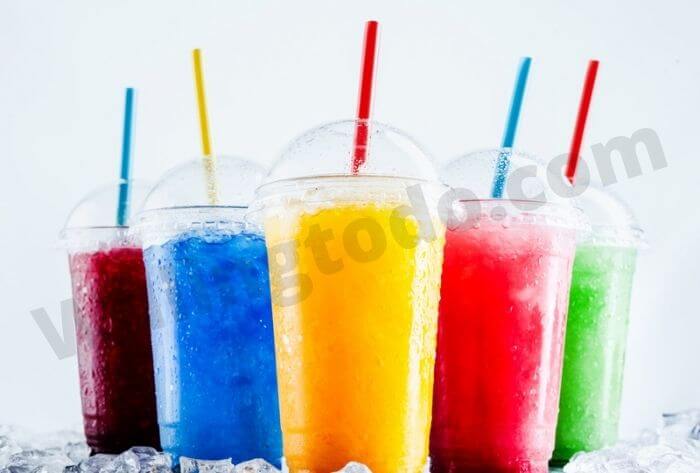 Usually, Tango is widely used in Orange flavor. But many other flavors make tango ice blast more zestful. Additionally, the good news for diabetic and health-conscious people is that tango is also available in a sugar-free form. If you add other flavors and variants of tango, then you may get diverse refreshing frozen smoothies. You may add;
Tango Lemon 
When talking about citrus fruits, then lemon comes just after orange. And especially in summer, lemon acts as a refreshing tool and boosts our energy. So, tango lemon is unique in its flavor. Its high content of vitamin C makes it more useful for human health as well. It was introduced in the 1950s and received too much publicity. 
Blackcurrant Tango
Just like lemon tango, blackcurrant tango has also got greater hype due to its freshness. Blackcurrants are known for their antioxidant properties. Moreover, they're vitamin-C enriched. This tango flavor was introduced in 1996 and also promoted enough in public. 
Other variants of Tango ice blast
That's not all. Rather many other variants also enhance your fizzy tango ice blast. Let's move on a refreshing journey with an ice blast range…
Apple

Blue raspberry

Cherry

Dark berry

Fruit salad

Kiwi 

Mango

Orange 

Peach & Pomegranate

Strawberry

Watermelon

Wild cherry 
So, what are you thinking..? Choose your desired flavor of tango ice blast, and relish your moments while watching a movie, just as in the cinema. Just take action for this cinematic sensation…
FAQs:
From where tango ice blast originate?
Its origin is the United Kingdom. But laterally sold in Ireland too in addition to the United Kingdom. 
Can tango ice blast be prepared without adding colors?
Yes, it can be prepared without adding artificial colors. You may replace edible colors with natural fruit pulp or extract. It gives them a more real fruit taste and novelty of the drink step up. 
Which tango flavor is most popular?
By the way, all flavors are awesome. But "orange" is most popular and palatable.