The age you spend as a teen is a prime time to plan your future. A small seedling becomes a tenacious tree. So take a little startup to take your bulk of expenses as a teenager. People greet the rising sun. It's the right time to become a Sun that illuminates the whole universe with its shine. Are you waiting for a proper pathway to know about how to make money as a teen to boost your future, then you have reached the right place.
As a teenager, many expenses meet your parents. But you can make money on your own. Start where you are. Use what you have. Do what you can. So if you want to earn your pocket money then read this article till the end.
The Best Ways to Make Money as a Teen
While putting some force on the mind, a long list has appeared to make money for young ones that really secure their future. Here you may learn how to make money as a teen to boost your future. The best ways among all of those are presented here.
Home Tuition
As your schooling is going on, so the ideal way to know how to make money as a teen is home tuition. It will really help you in your study because when you teach someone then you learn more and cover all aspects of the topic that you are studying. It's a very easy way to earn by sitting at your home. Here are some useful tips to run your business as home tuition:
First, set an appropriate timetable
Choose the best place of your home for sitting
Categorized the students as per their levels
Pay attention evenly to all students
Try to complete their homework diaries in time
Show patience to maintain discipline
Make DIY Crafts & Sell online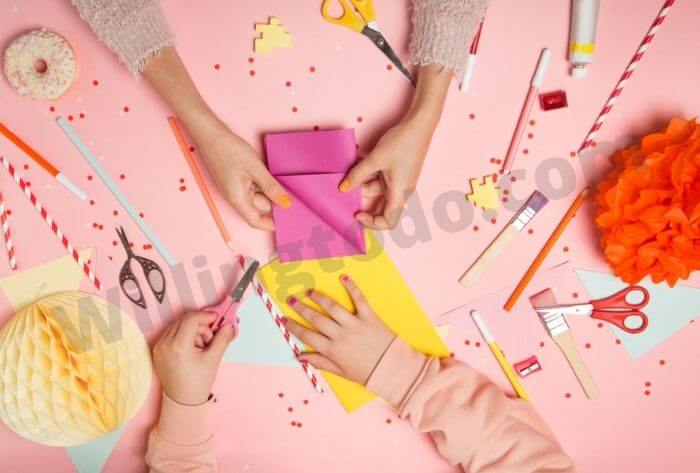 Some people are more creative from an early age. They can expose their creativity in their teenage to make money. Like they make various crafts. Find such native qualities in yourself and just make DIYs and sell them. Jewelry, Stationery items, Birthday Cards, Gift Baskets, Flowers, Natural Cosmetics, Pillows & Cushions, T-shirts, Table accessories, Candles, Wall hangs, Coasters, Photo frames, Ceramics, Sweets, and much more.
To sell these products online, you can make a store on Etsy. It is the best platform to get a great hustle on your site as well as you may get an awesome idea related to how to make money as a teen. You may seek guidance from your parents or elders to sell your DIYs if you are below 18.
Sell Stationery at your School
Many students forget to bring their pencils or pens with them. Sometimes they lost any stationery item in school. So the best opportunity to aid them is to sell such commodities at your school. You can easily arrange your pocket money as well as you may learn about a business to sell stationery in the future. Along with this, you may get a better understanding of how to make money as a teen.
Sell your Plants
If you want to know about the most stimulating way related to how to make money as a teen, then you may go with gardening. Because Gardening is one of the most well-liked hobbies for many people. If you are a plant lover by nature and fond of gardening in your adolescence, then you can sell your plants when they will be enough in number. You will take a couple of advantages in this way because you can enjoy your engrossment as well as earn a handsome amount.
Writing
"If you want to change the world, pick a pen and start writing". Writing is the most useful chore regarding how to make money as a teen because a huge number of people of every age group love reading. It will improve your written expression and broaden your vision. When you will be addicted to writing a young age then you may become a professional writer in the future.
Start Catering
Are you passionate about cooking or baking and have good presentation skills? If yes, then you can earn money with great fame by providing your catering service. There are many opportunities in the rural as well as urban areas you can avail of as a caterer being a teen. You can choose any place to deliver your food items among these:
Schools
Public parks
Offices
Food & drink points
Restaurants
Hostels
Rent apartments
So, what do you have planned now..? Start catering and sort the mystery of how to make money as a teen to boost your future.
Seeking for Part-Time Job to make money
The most suitable time for teens to indulge in some fruitful activities is after school time. To learn how to make money as a teen to boost your future, you must seek any sort of job that is available near your dwelling place. So here are some ideas to find the best place to earn by providing your services;
At Pharmacy: Have you interested in the medical profession? Then a pharmacy or any medical store will help you in this regard. Because when you will sell medicines in your teenage then it will penetrate into your mind and such kind of job generates a handsome amount by providing you the core facilities of how to make money as a teen.
At Garments store: There is a huge market of garments across overall the world running a business of trillions. So, you can join any garments store to earn while your schooling. It will also help you to know about the latest trends in garments and boost your fashion sense. Moreover, it will pave your mindset if you want to become a fashion designer or start a clothing business in the future.
At Book shop: Book is the best companion for people of every age group, especially for school-going children. If you start a part-time job at a book shop then it will help to arrange your pocket money and that's the best way to opt for how to make money as a teen. In addition to it, if you are fond of reading, you may update to the latest stock.
Online Tutor on Preply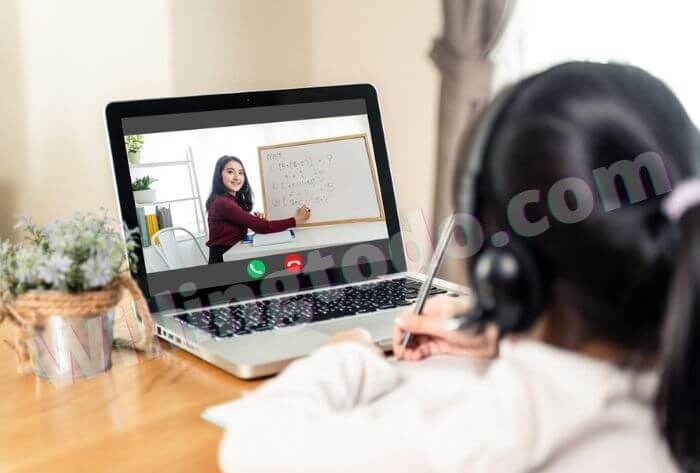 Are you above 18 then you can start earning as a tutor on Preply? It is an amazing online site to teach the students that will be really helpful to you as a teenager. See directions:
Make a simple account on Preply by giving your Biography.
Upload your picture by following some easy strategies.
Write an appropriate description.
Record your demo video and upload it to your profile.
Wait a few days for approval of your profile
After selection, make a planner about what you are going to teach and go through your lesson before starting. It will help you to prepare well for teaching.
Why Preply
Enhance your communication skill
Choose your desired subject
Set your time as per availability
Select the amount you want to earn
Thus it is the best-recommended site among others to teach and sort out the query of how to make money as a teen to boost your future.
Learn Modern Skills and Use them for Earning
If you are still stuck in how to make money as a teen then you have to go to learn modern skills. There are an enormous number of skills in the world that tend to be learned. So you can learn any skill that suits your taste and generate a handsome amount by taking serious action against them. Some modern skills and techniques are described as below that glamorized your teenage;
Digital literacy: In this era of the digital revolution, every career ties up with any form of technology. Digital literacy assists in this regard because it is easy to learn and proved as a source of earning.
Artificial Intelligence: Have your problem-solving abilities? If your answer is yes, then you must learn AI. It has revolutionized the world. As you learn AI-based techniques at a small age, you can not only make a huge amount rather your future will become bright because AI will be ruled the world in the upcoming years.
Freelance Writing: In the 21st century, freelancing has gained great hype. There are many leading sites, provide you with the best opportunities regarding how to make money as a teen. First, you have to learn how to write as a freelancer, and then make it a profession at your little age.
Graphic Designing: Graphic designers have a great room in marketing and advertising agencies. As a graphic designer, you can design business cards, brochures, flexes, flyers, T-shirts, etc… You must learn this awesome skill in your juvenile stage and earn a lot of money. It will boost your career.
Start Calligraphy
Some people are born with some God-gifted qualities, calligraphy is one of them. So if you have this native quality, then take it as a profession at a young age. It's really helpful for you to know how to make money as a teen by selling your calligraphic art.
Create a Youtube Channel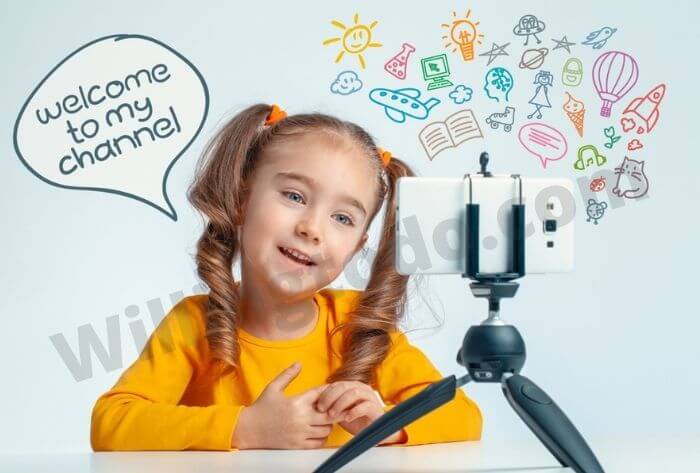 If you have some hidden talent, then expose it on social media to make the world aware of it. Create a youtube channel and upload your content to inspire others. As you get more views and subscribers, you will start earning and getting awareness about how to make money as a teen. As time will move on, you will get great fame. There is huge traffic of teenagers who share their videos and run a business on youtube.
Start Blogging
Have you enough time to stay in touch with your website, you can start blogging. This is one of the exciting ways related to how to make money as a teen. You have to generate the content for your website as you like it more and have a passion to write. You can add affiliate links to your blog and may take the assistance of WordPress. You may go to Adsense and run ads on your blog to earn extra money. At a young age, you will get enough amount to fulfill your expenses. If you got interested in blogging, you may take it as an occupation for your upcoming life.
Dog Walks
The dog is one of the most preferred pets for the majority of people. Being a teen you may provide your services to walk dogs of others. For this task, advertise your services by distributing brochures or banners to public places as well as residential areas. To love dogs is not a bad job. So you may carry on this service in your future along with determining how to make money as a teen.
Babysitting
Children love babies, especially teenagers. If you can nurse the babies then you may start babysitting at your home. Many working ladies want to babysit for their young ones. There is no investment in this business. So it will be a cheap way to move with how to make money as a teen.
For this service, you need to be trustworthy. So make sure to have a strong relationship with your teachers, neighbors, friends' parents, or anyone who has younger kids. You can provide nurseries for small kids in the future.
Assist others
Living for the sake of others is the actual purpose of life. You assist others to raise your income. People may need you in some of these tasks:
To complete their school assignments
Volunteering in community service activities
To complete projects
To house chores
At your little age, you must come to know about helping others, then it will make you Philanthropist in the future. It is also the best answer to how to make money as a teen to boost your future.