There comes a time when you get tired of doing a particular thing. It can be a social media account like Twitch. If you want to get rid of your Twitch account, we will guide you on how to delete twitch account in a straightforward step-by-step guide.
Deleting it leads to a complete shutdown of the account. Once you disable your account, you won't be able to log in to your Twitch account again. Also, no one can search for you, and everything related to the account will disappear.
How to Delete Twitch Account?
Here is a complete step-by-step guide for you to understand how to delete twitch account.
Step 1: Open up a web browser and go to the Twitch website.
Step 2: Log in using your credentials.
Step 3: Go to Settings by clicking on the drop-down menu in the top right corner.
Step 4: Now on the Settings page, scroll down to the bottom and click on Disable Account.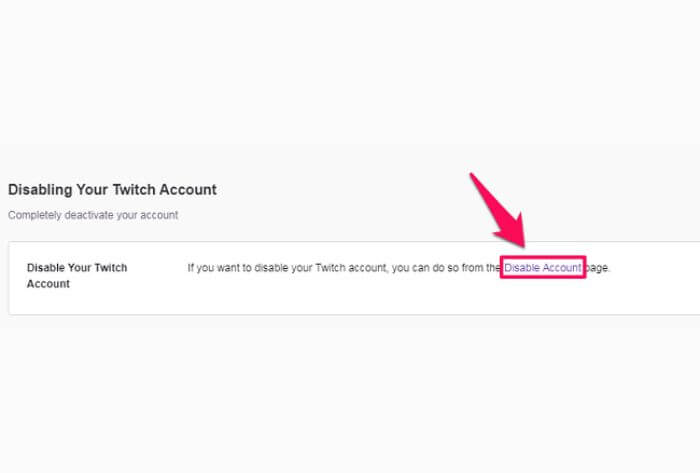 Step 5: Performing the previous step will lead you to the Disable Account page. Here you need to enter your account's password which is necessary and then you can leave your feedback for Twitch which is optional.
Step 6: After that, click on the Disable Account button to get rid of your account for good.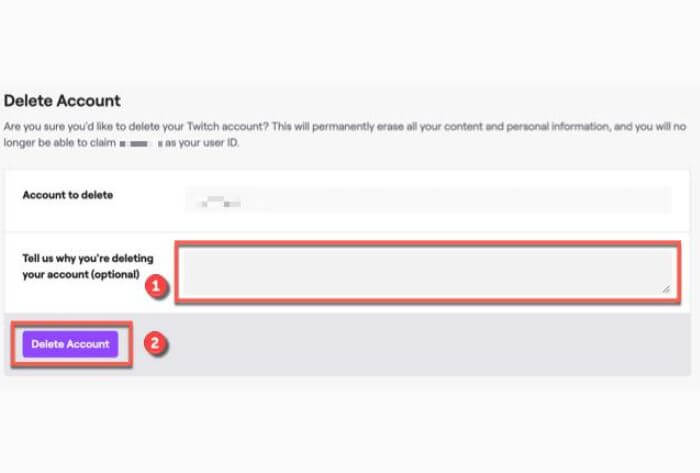 Step 6: After that, click on the Disable Account button to get rid of your account.
When you complete all of these steps, put a grateful smile on your face, because finally, you have succeeded in determining how to delete twitch account.
Why Should you Delete your Twitch Account?
There can be a lot of reasons why you want to learn how to delete twitch account; some major reasons are:
You may have a lot of other stuff to deal with, and you are just not able to keep up with Twitch along with other essential things. Taking a break is understandable, but remember, deleting doesn't mean a break.
You may have other social media accounts that you are fond of more than Twitch. With time, a person's liking can shift from one social media platform to another.
If you have more than one Twitch account and don't use this one frequently, it is a good idea to get rid of it. Having more than one account can be a mess, you should stick to one.
Sometimes, you are just done with a particular habit. You may have used it a lot and for a long time, so getting rid of it and trying something new can be a good reason.
Things to do Before experimenting on how to Delete Twitch Account
Although, it's crucial to know how to delete twitch account when you want to get rid of it. But still, you have to ponder on something before doing the action.
If you are a famous person on Twitch or even if you are not, you should consider telling your followers that you are going to delete your account. Tell them during a broadcast, and also give them a heads up for your last broadcast so that all of them can manage to watch it. If you are switching to another platform, ask them to follow you there.
Remove your personal information, as Twitch doesn't do it while deleting the account. Any important information like your real name and all the biodata. Also, remove custom widgets and other links.
Before deleting the account, make sure you disconnect your other accounts that are linked with it. It is an impressive feature of Twitch that it lets you connect to other social media platforms like Twitter and Facebook. Disconnecting them will help you connect them again with a different account if you want to create a new Twitch account.
Bottom Line
You can get tired or bored of using a Twitch account but deleting it is a big deal. You will not get it back once you delete it. There is a possibility of you regretting it later. It would not be the same even if you create a new account. So, it is essential to think twice before you act. And once you decide, then you must have to learn how to delete twitch account.