Are you worried about earning in this pandemic era? Are you confined to your home? Then I have a super doper idea to earn handsome amount with zero investment by keeping in your home. If you have attracted feet, then you can sell pictures of your feet. Now you are thinking that how it will happen? So, this article will pave you for how to sell feet pics to raise income online. Just scroll down and be sparked by getting some amazing ways in this regard.
Find the relevant audience to sell feet pics  
Whenever you sell anything, the first thing that you have to keep in your mind that which is the suitable audience for that product. In order to understand how to sell feet pics, you have to choose those areas where you can generate a good sale.
There are a lot of socks and shoe brands that need to publicize their products.
Many bloggers have to promote their content.
Beauty salons have to make a good worth in the market by commercializing their services.
Furthermore, various health professionals and dermatologists need to make a comparison between healthy and infected feet.
Honestly speaking, there is a big audience on different online platforms that can buy your feet pics. So you can sell out them the pictures of your feet and make a handsome amount.
Choose the best Online Forums to sell feet images
Naturally, you have pretty feet and you want to make them a source of earning so you must be thinking that how to sell feet pics to raise income online. Here are a lot of social media platforms, websites, and apps that provide you with the best place to sell your products. Let's see, which are the ideal ones to determine how to sell feet pics with great worth.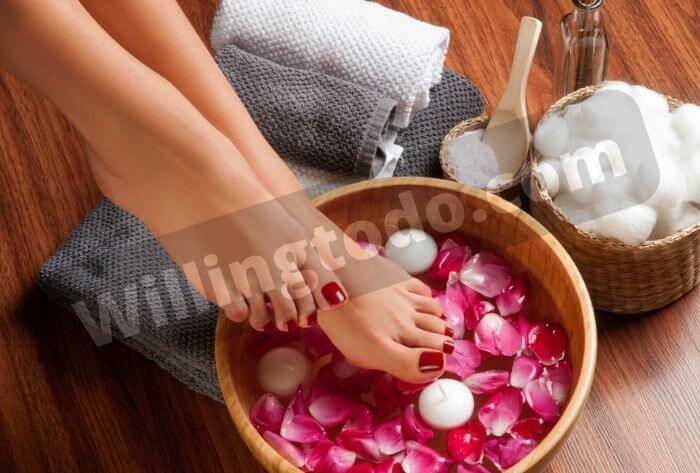 How to sell feet pics on Facebook to raise income
Facebook is the best trademark among all social media platforms. How to sell feet pics on Facebook, follow these directions:
Creating an account on Facebook is the first step to launching a business on this platform.
Build a Facebook shop and create your profile more related to the product that you have to sell, definitely your feet images. It will be helpful to generate more sales because if your content will be more captivating to your audience, people are automatically attracted to your page. Make sure to stay in touch with your page maximum in a day, such practice makes you as an active user.
Join some buy and sell groups on Facebook to bring more traffic to your page.
How to get started sell feet pics on Instagram
Instagram is one of the leading online platforms that provide its users a wide place to run their own business successfully. In order to recognize how to sell feet pics on Instagram, follow the guidance:
Make a business account on Instagram and create a good portfolio by giving more appropriate Bio and content.
Use Hashtags maximal to make your page more finder to the customers because Instagram makes a smooth pathway for its users to be upgraded by using Hashtags. You can write your tagline or slogan with certain Hashtags like; #feetpics, #Feetworld, #feetstagram, #feetslave, #feetup, #feetlovers, etc…
Post the more attractive pictures of feet on your page to catch the attention of clients.
Must move to the comment box and make sure to sort out all queries of the customers related to your page in time.
To renovate your portfolio, visit some other pages on Instagram that correlated with your page.
How to sell feet pics on InstaFeet
Instafeet gives a great opportunity for feet lovers to buy and sell feet pics. You can sell the pretty foot pictures and make easy money that way.
Instafeet is a subscription-based platform that ensures its users bring more subscribers and get more money in return for their feet pictures. Moreover, Instafeet monthly charges its users almost $10 making it more affordable. In this way, your mystery of how to sell feet pics may sort out.
How to vend feet images on Youtube 
Are you crazy to do something different for earning? Then YouTube may be an ideal option. You have to generate a channel on YouTube. Upload the best feet pics by following the latest trends that tend your channel to a considerable subscription. More views enhance your portfolio that helps the feet lovers rush to your channel. So, YouTube proves the best online earning platform along with assisting in how to sell feet pics.
How to earn by selling your feet images on Shutterstock
Shutterstock seems like a hub of photography and gives the best place to buy or sell any sort of images. So, if you want to know how to sell feet pics, then Shutterstock will also be a great site.
There are already millions of images are staked over but new commodities still have great room here. So, just make a simple account on this website and upload the images of your feet. There must be a check out the size of the image is recommended. Because the size of any image matters most in this stock site.
How to sell your feet snaps via Twitter
Another way for selling snapshots of your feet is Twitter. Here you have to rush more followers to increase your sales. So, the best way to bring more followers is that you have to tweets high-quality pictures of your feet. Update your profile by using hashtags to your feet pics, because it will help to see your tweets to other users as well. You can also follow some other accounts of best sellers of foot images. This will assist you to find interested clients by paving the way of how to sell feet pics.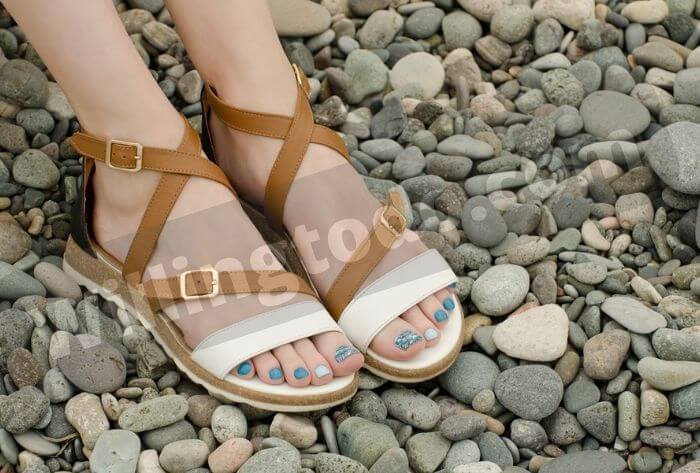 How to sell feet pictures on Foap
Foap is a very diversifying app for various marketers, agencies, bloggers, brands, and many other users. This is the definitive place for more selling the different forms of goods, and foot pics are one of them. Follow these directions:
Install this app on your handset and build a simple account on it. Upload the most attractive pictures of your feet with different styles that can make the center of attraction to be used in ads, blogging content, and marketing materials. Select the price of each image. Foap will deduce 50% of the original price of that image as per policy. Thus, you can execute your plan of how to sell feet pics.
How to sell feet pics in Feetfinder
Feetfinder is restricted to adults who are 18 years old and above. Create an account on it and verify your identity with your ID issued by the government to sell your feet snaps. Feetfinder gives a free and monthly premium plan of $5 for both buyers and sellers. In this way, it is also assumed as a more appropriate site to determine how to sell feet pics to raise income online.
How to receive money 
There are various modes to collect the payment. But a few of them are the best ever.
PayPal:  The most globally recommended platform for online transactions is PayPal. First, you need to generate a business account on PayPal and verify your account as per policy. This is the most helpful platform for business guys to sell their items because it protects more from scammers than anyone else.
Payoneer: It is another tool for online money transactions that provides its best services to the users to receive payments from various marketplaces and customers across the world. If your country operates a Payoneer account by default, then you can withdraw your cash without using a credit card. So, it will be very helpful for any business.
Venmo:  Venmo is also a more secured app that can operate by any Android and IOS user to receive money. It can easily promote your online business by assisting in how to sell feet pics.
SendOwl: It permits its users to sell digital goods online by providing the best online services. It ensures the users with the payment provider to receive payment. Once completes the payment procedure, it automatically hands over the files to the clients.
Cash App: CashApp is a cheap and user-friendly app to collect payment by selling your feet pics. Although it is not much secure for the users as PayPal, a large community of buyers and sellers use it.
Some recommendations to raise income online by selling Feet Pics
First of all, you have to think like a buyer that what will be the demand of a customer in order to buy feet pics. If you will come to know about customer choice then you can flourish your business in a short span. Here are some recommendations that need to be followed if your mind traps in how to sell feet pics and raise income online:
If you make a brand to sell your feet images, then it will help you to increase your sales. Because in this modern age, everyone finds branded items.
Be choosey to your audience, so that only those persons come on your page who got interested to buy the pictures of the feet.
Your more presence will grab more attention of your customers. So you must have stayed in touch with your page on any online platform. Stay Connected, Stay Tuned.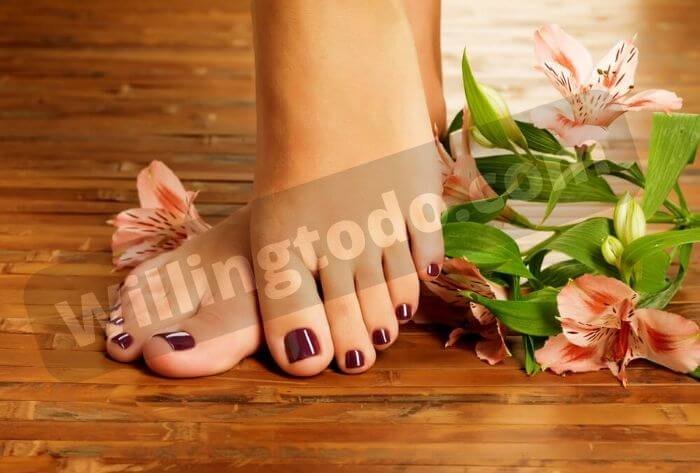 Cleanliness makes you more beautiful. So, make sure your feet must be cleaned, scrubbed, and pedicured.
Take photos of your feet with a camera of high resolution and magnification. In addition to it, turn your feet in different poses for getting the best pictures.
You can visit some websites that promote your online business. Different apps can work efficiently in this regard.
Keep your eyes open to scammers. There are many individuals and companies online that flourish their business by cheating others.
"Part of courage is simple consistency". So, be consistent in your work to be successful in your business.
FAQs:
Here discuss some frequently asked questions that may help you to clear your ponder that how to sell feet pics and raise income online.
How much income is expected to be generated?
Almost $10-1000 can be expected to generate. And it depends on the quality and quantity of the pictures of your feet.
Do you have to pay tax for selling feet images?  
Definitely Yes! Because an online marketplace generates a huge amount of revenue for a country. So taxes must be paid to make your products white.
Is it legal to sell feet pics?
Yes, it is legal for more countries but due to some regions of the world, there is no law made regarding how to sell feet pics. Because every society has its own ethical and social norms they must be considered.