Weighted blankets are best for relaxing and comfortable sleep. But it's not best and easy when we have to wash them. You can wash the blanket at home by learning how to wash a weighted blanket properly.
A weighted blanket is handy and beneficial for people who are suffering from restlessness and anxiety, PTSD, and many other situations that keep them away from sleeping at night.
It's essential to keep it clean and in good condition to make its life as long as possible.
Some weighted blankets are easy to wash, but some are very difficult and take a lot of time to wash.
Many people don't care about their blankets as they should have to do. The first thing you should never forget is to read the care and safety instructions on the tag before learning How to wash a weighted blanket.
If it's a loose or moveable cover or if you can wash it in the machine, the tag contains all types of tips and guidelines. So take care of your blanket according to the instructions before moving forward.
How to Wash a Weighted Blanket
Here you can learn how to wash a weighted blanket by hand and with the machine by following the few easy steps.
How to wash a weighted blanket in a machine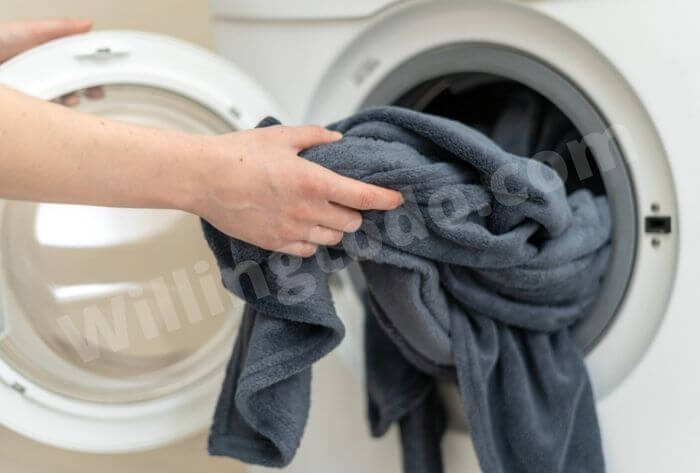 How you should wash your blanket and how many times you wash it depends on how you use your blanket. If you use your blanker every day or night, it's best to wash it once a month.
If you are an erratic user, you can wash it after every few months. You can begin the washing task with a good quality machine.
Usually, household machines have a weight limit and can take only 7 to 20 pounds at once. First, check your machine limit; if your blanket weight exceeds the limit, you must take it to a Laundromat where a higher volume of machines is available, or you can wash it by hand.
Knowing how to wash a weighted blanket depends on the type of blanket.
No fillers: Wash using cool/tepid water and dry at a moderate temperature.
Blankets with artificial fillers: Wash with lukewarm water and dry on moderated heat. It's a special instruction for those blankets filled with plastic beads that can melt if you dry them under high heat.
Blankets with natural fillers:
Please check the filling of your blanket; if your blanket is filled with natural products like rice, sand, and beads and it's not ready to get wet. You may need to use some other method.
Removable cover: if your blanket is covered with a removable cover, you can remove it and wash it as a simple blanket.
Use very eco-friendly, soft, and light washing powder to wash your weighted blanket and maintain the blanket's softness.
How to wash a Weighted Blanket by hand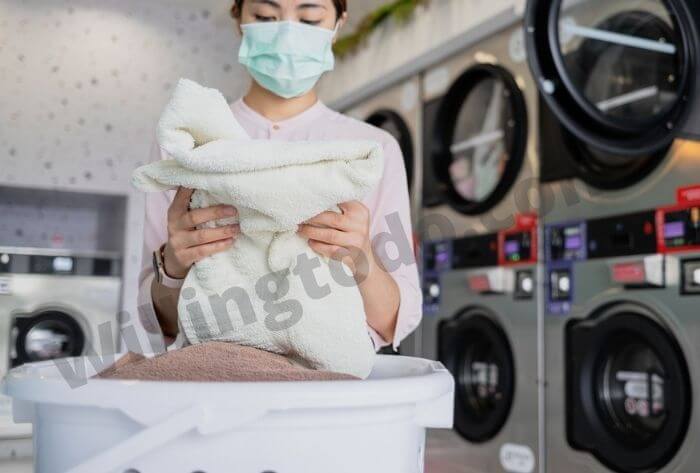 For the gentle and soft stuff of the blanket, it's best to wash it by hand. It will make it life-long and keep it clean for a long time.
But if you're fed up with the fray, raising it in the machine and dryer is better than not cleaning it.
First, tackle the blanket's stains and spots by dipping them into lukewarm water, then put a little bit of washing detergent on it and rub it with a cloth or sponge.
Fill half the bathtub with e cold or lukewarm water and drop a cup of washing detergent. Make sure that your bathtub must be clean.
Dip the blanket into the bathtub and smoothly rub the stained parts of the blanket together. When you have rubbed all the stained parts, put it into the water to mop for 10 to 15 minutes, then rub it again.
Empty the tub and wash the blanket continuously so the water getting off of it isn't foamy.
Smoothly drive the water out of the blanket, but don't twist it.
Place it even to dry (do not drape it up). Because the blanket is huge and complex, this isn't running to be a swift-drying method, so choose a place that occupies sunlight within a window, is close to a heat molding, or has proper air passage.
How to wash a weighted blanket and Drying it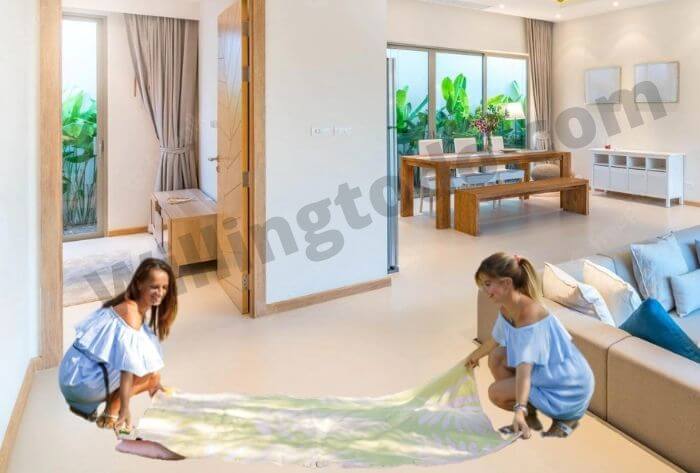 It may be surprising to know how fast and quickly a weighted blanket can dry up because blanket stuff doesn't absorb water for so long. It doesn't require anything other than the low-heated rounds in a dryer machine.
You can expand your weighted blanket on a clean surface to air dry for the hand wash method. This method is usually suggested to those who live far from the city, but avoid this if you live in rainy areas.
Avoid these things when washing your weighted blanket
Before learning How to wash a weighted blanket, know what you should avoid.
Fabric softener: Fabric softener reduces the blanket's softness, and it's not recommended if your blanket is furry and velveteen.
Hot water: Don't use hot and cold water to wash your blanket. Hot water makes your blanket stuff hard and affects the color of the blanket. You can use lukewarm and warm water because it's suitable for washing.
Bleach: Use a suitable detergent. Even if you have many spots and stains on the blanket, don't use bleach because bleach damages the blanket.
Iron: Don't iron the blanket because iron badly damages the blanket's tissues quickly and decreases the life of your blanket.
Conclusion
If you are trying to learn how to wash a weighted blanket, read the instruction tag and follow the instruction.
Usually, blankets should wash by using cold water on a gentle cycle.
If your blanket has a removable cover, you can remove the cover and separately wash the actual cover.
Using the bathtub and detergent, you can use another hand wash method to wash the blanket.
Let your blanket air dry, or use a low perspective on your drier to evade falling.
Follow the instructions mentioned above and avoid anything that harms your blanket.